U.S. officials watched North Korea prepare for the Tuesday launch of its first successful intercontinental ballistic missile, a well-placed senior U.S. official told Fox News – however, no anti-missile defense systems appear to have been activated to shoot down the rocket.
The U.S. had watched North Korea fueling the rocket prior to launch, the official said.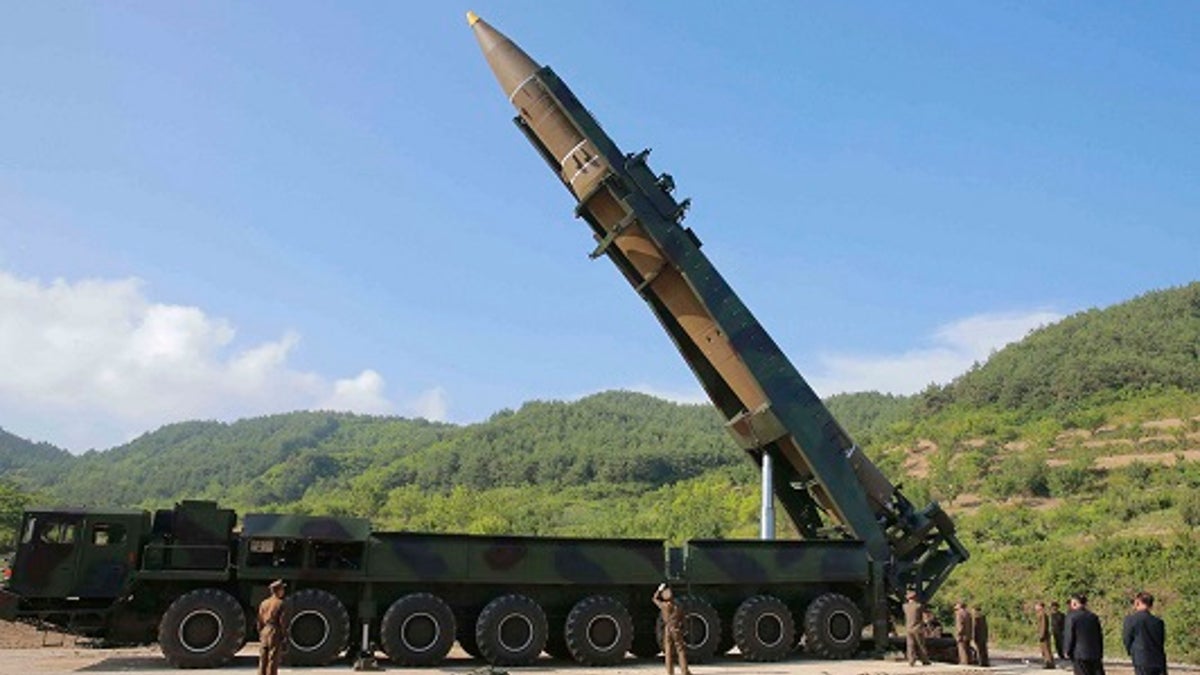 "Clearly we watch North Korea very closely," Pentagon spokesman Capt. Jeff Davis said.
The missile fired on Tuesday is a new type of North Korean ICBM, which has yet to be named. It uses liquid fuel – meaning the rocket takes more time to move and is less mobile than a missile that operates on solid fuel.
"Not one we have seen before," Davis said, adding the missile lifted off from an aircraft plant near Panghyon -- a location North Korea hadn't previously used for a launch.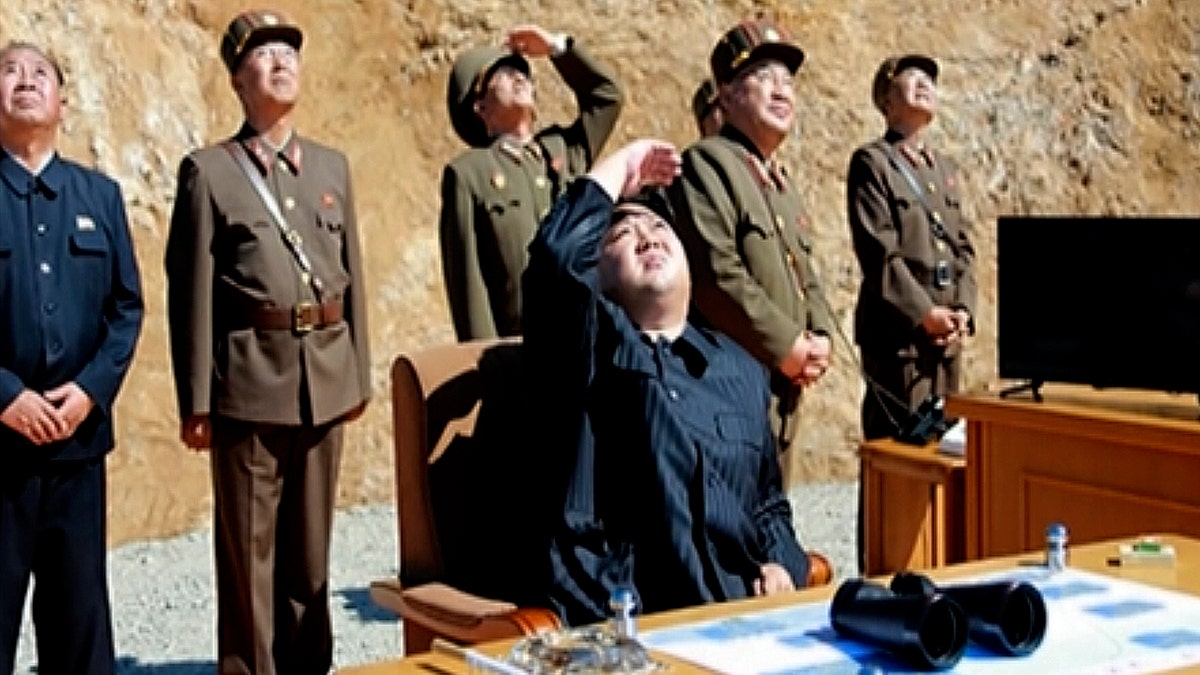 The ICBM was delivered to the launch site on a mobile flat-bed truck, but not launched from it. The distinction is important because a mobile-launcher is very difficult to detect and defend against.
Given the apparent advance notice enjoyed by U.S. officials, the Pentagon could have decided to try to shoot the ICBM down using the U.S. missile defense shield components in the region.
But because the missile wasn't a threat to North America, the U.S. declined to attempt to terminate the rocket, which flew 1,700 miles into space and was in flight for 37 minutes.
"Longest time of flight for any ballistic missile North Korea has launched to date," Davis said.
Even though the U.S. homeland may never have been in danger, however, there was plenty of peril posed by the North Korean ICBM.
U.S. and Japanese bases in Japan were well within range of the missile, and a Department of Defense official said it also flew "into busy airspace used by commercial airlines" and endangered shipping in the Sea of Japan because North Korea didn't coordinate the launch with any other countries.