US official recognizes Haiti interim leader for now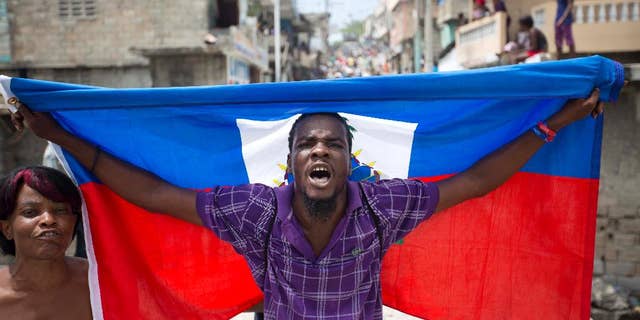 NEWYou can now listen to Fox News articles!
PORT-AU-PRINCE, Haiti – The U.S. State Department's special coordinator for Haiti says he currently recognizes Jocelerme Privert as the troubled country's interim president even though the divided Parliament keeps avoiding a vote on potentially extending his expired mandate.
During a Thursday phone call with reporters, Kenneth Merten was asked if the U.S. still recognized Privert as Haiti's caretaker leader even though his 120-day mandate ended Tuesday under the terms of an accord.
Merten responded: "I would have to say I would recognize him as the interim president of Haiti" at this time. But he has stressed that Haitian electoral authorities should "act soon to clarify that."
Haiti's opposition insists that Privert is now in office illegally.
Merten also says the U.S. was "disappointed" in Haiti's electoral council's decision to redo a presidential first-round.