US Mountaineers Missing on Peruvian Peak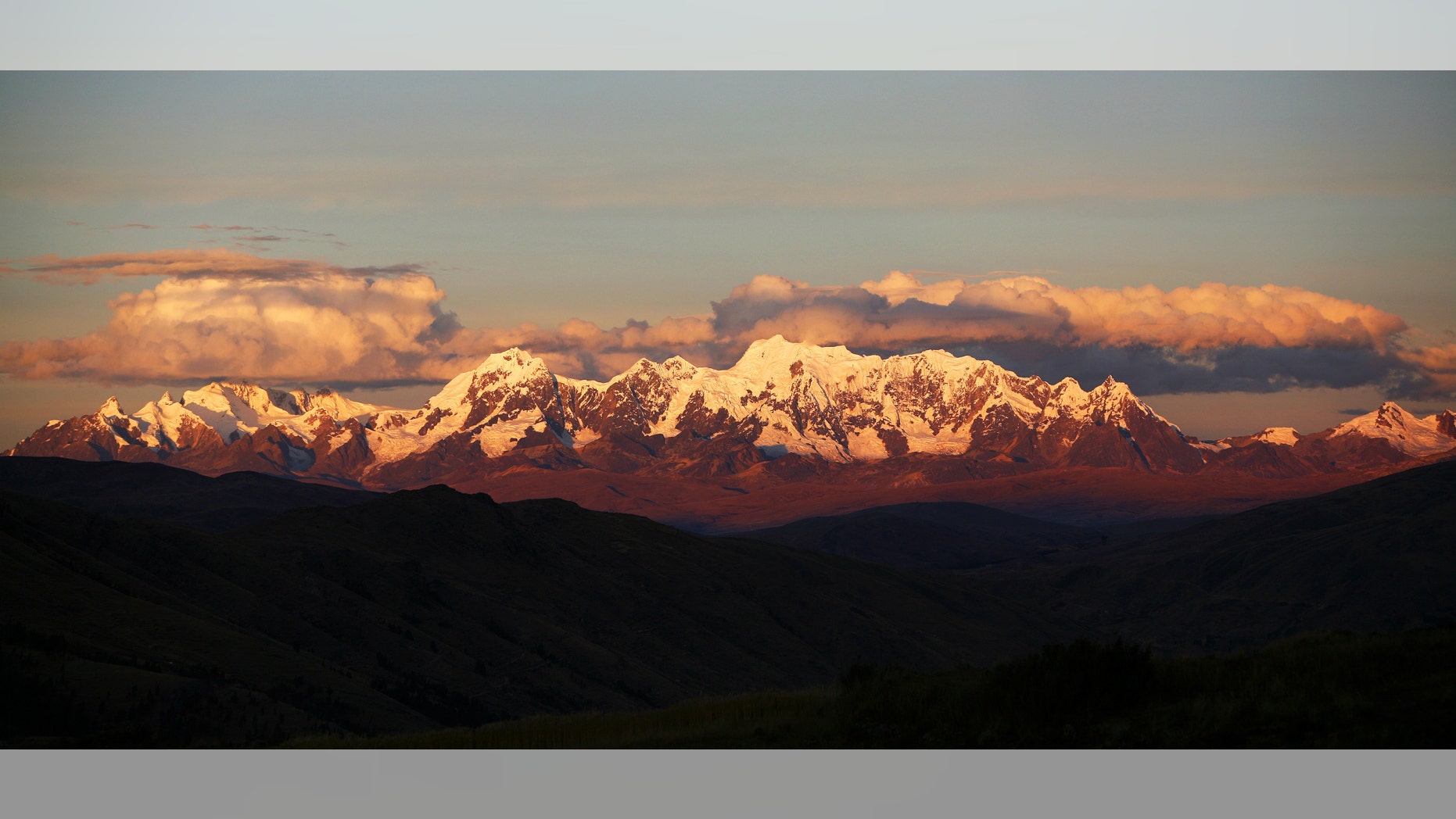 Lima – The apparent tracks of two 29-year old American climbers have been found near the base camp of a 20,000-foot glacier (6,100-meter) capped peak in the Cordillera Blanca range of northern Peru, 16 days after they made their summit attempt.
Gil Weiss and Ben Horne, both experienced climbers from Boulder, Colorado, were attempting the west summit of Palcajaru from the south, said Ted Alexander, a guide based in the nearby town of Huaraz coordinating an initial search team sent out Tuesday.
The three-person team found the climbers' bright yellow tent at 16,700 feet (5,100 meters) on Thursday and tracks coming off the summit as well as evidence of an avalanche, said Alexander.
He said it would attempt an ascent on Saturday, though he was not optimistic about Horne and Weiss' chances for survival given the length time they have been missing.
The two mountaineers had planned an excursion of between 7-10 days and their families contacted Alexander after 13 days passed with no word from the two, he said.
These guys are top-shelf climbers...This is not the first time they were on something of this caliber.
Weiss's sister, Galit, told The Associated Press by phone from New Jersey that the two men were not carrying a satellite phone.
They had previously done a five-day trip that included summiting the north face of 6,162-meter Ranrapalca, according to an entry by Horne in a blog to which both climbers contributed.
Horne said it was his first time in the Cordillera Blanca, while Weiss was a repeat visitor.
"He spent a lot of time here, did a lot of hard routes" said Alexander.
The chief of Peru's high-mountain rescue team, Marco Carrera, sent a separate team of rescuers to search for Weiss and Horne.
He said Palcaraju is "one of the most dangerous (peaks) to climb and it's not typical for people to climb it because the weather is difficult year-round, a combination of strong winds, avalanches and enormous crevasses."
Even though it is in the tropics, nights are frigid in the Cordillera Blanca, a range popular with climbers but also among the world's dangerous due to the instability of snow and ice caused by wide temperatures fluctuations.
Alexander said Weiss and Horne were aware of the risks.
"These guys are top-shelf climbers," he added. "This is not the first time they were on something of this caliber."
The Cordillera Blanca climbing season runs from June to September and so far this year six mountaineers have lost their lives in the range and at least 40 have been evacuated due to medical problems, mostly altitude sickness and hypothermia, said Carrera.
On the pullharder.org blog to which various mountaineering friends contribute, Weiss posted the following rumination on July 10 on the death of his friend and fellow climber Michael Ybarra while climbing solo in the high Sierra Nevada range.
"I sit here in a coffee shop in Huaraz, Peru, planning another foray into the Cordillera Blanca, where the sense that one's life is in the hands of the mountains can be as blinding as the endless white glaciers, and a thirst for glory can darken our better judgment more than the blackness of night."
Based on reporting by the Associated Press.
Follow us on twitter.com/foxnewslatino
Like us at facebook.com/foxnewslatino