US Marine Corps jet crashes in Djibouti; pilot ejected and in 'stable' condition, officials say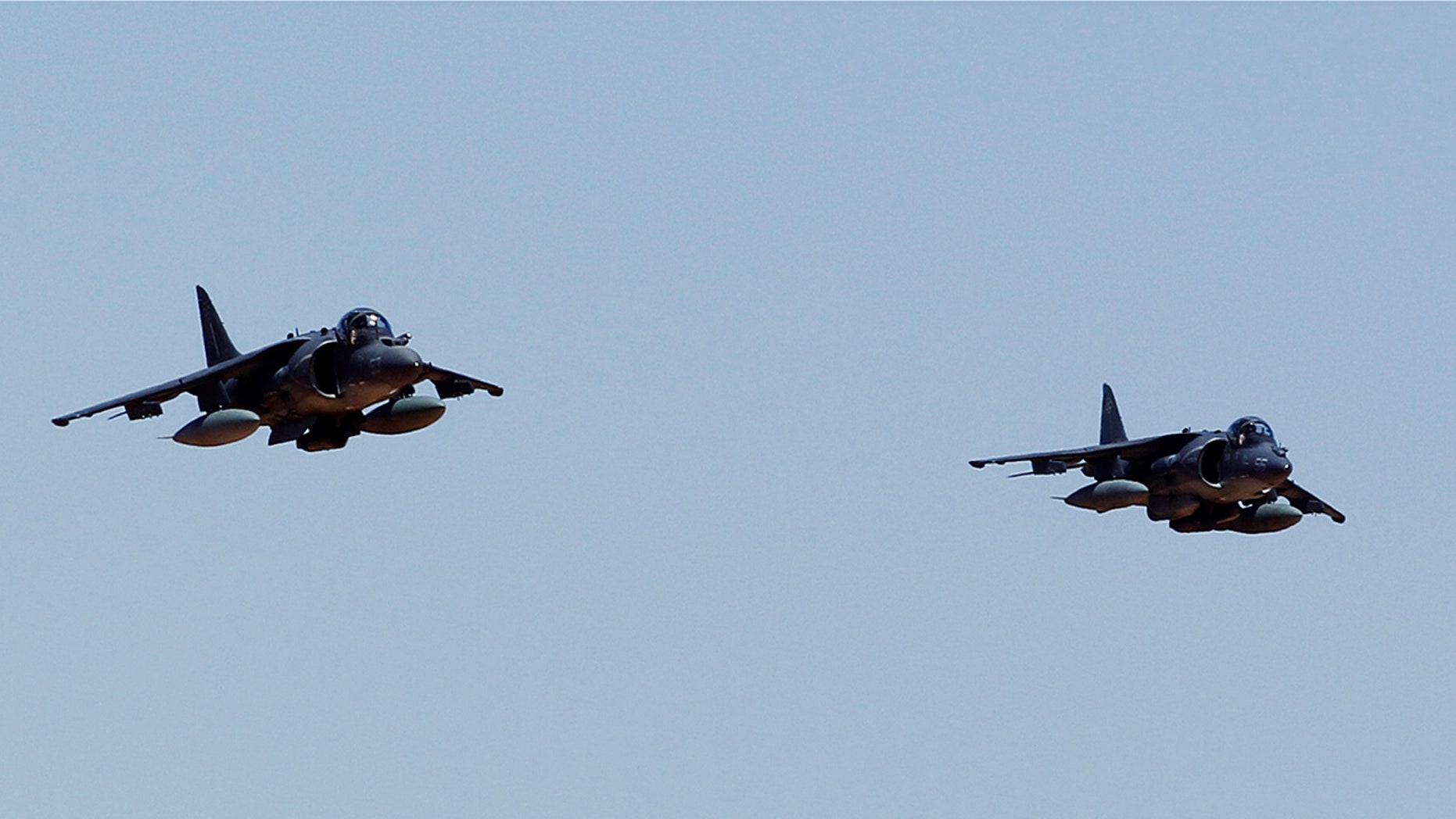 A U.S. Marine Corp pilot ejected and was in "stable condition" after his AV-8B Harrier jet crashed in Djibouti on Tuesday during a training exercise, officials told Fox News.
The pilot was being treated in a U.S. military facility, officials said.
The pilot ejected during takeoff from Djibouti Ambouli International Airport just after 4 p.m. local time, a spokesman for the U.S. Naval Forces Central Command said in a statement.
NAVY F/A-18 JET CRASH OFF KEY WEST LEAVES 2 AVIATORS DEAD
"No other injuries were reported to personnel on the ground nor damage to infrastructure at the airport," the statement said.
The jet was flying in support of a training exercise with the U.S. Central Command, officials said. It was assigned to Marine Medium Tiltrotor Squadron 162 and embarked aboard the USS Iwo Jima.
There are roughly 4,000 U.S. troops deployed to the East African nation.
The cause of the crash is under investigation.