US Jewish leader says Hungary should be more outspoken against anti-Semitism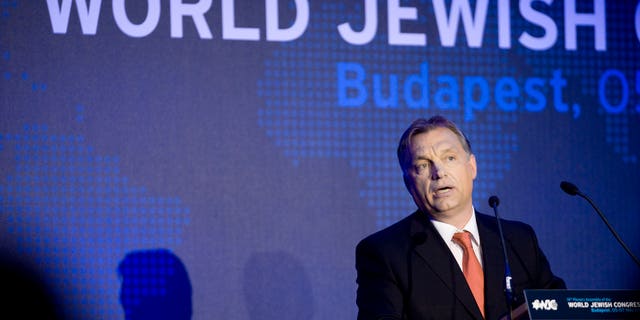 BUDAPEST, Hungary – The president of the World Jewish Congress says he wants Hungary's government to speak out more forcefully against anti-Semitism.
American businessman Ronald Lauder, whose maternal grandparents were born in Hungary, told The Associated Press on Monday that Hungary "could blossom" if it had less anti-Semitism.
Lauder, who has numerous investments and charitable works the country, said a firmer stance from Prime Minister Viktor Orban against anti-Semitism would help convince Jews who were thinking about leaving Hungary to stay.
Lauder said that while there was "much more Jewish life in Hungary, there is also more hatred."
Some 550,000 Hungarian Jews were killed in the Holocaust and around 100,000 live there now, the largest Jewish community in the region.