US faces challenge freeing Americans held hostage on Pakistani-Afghan border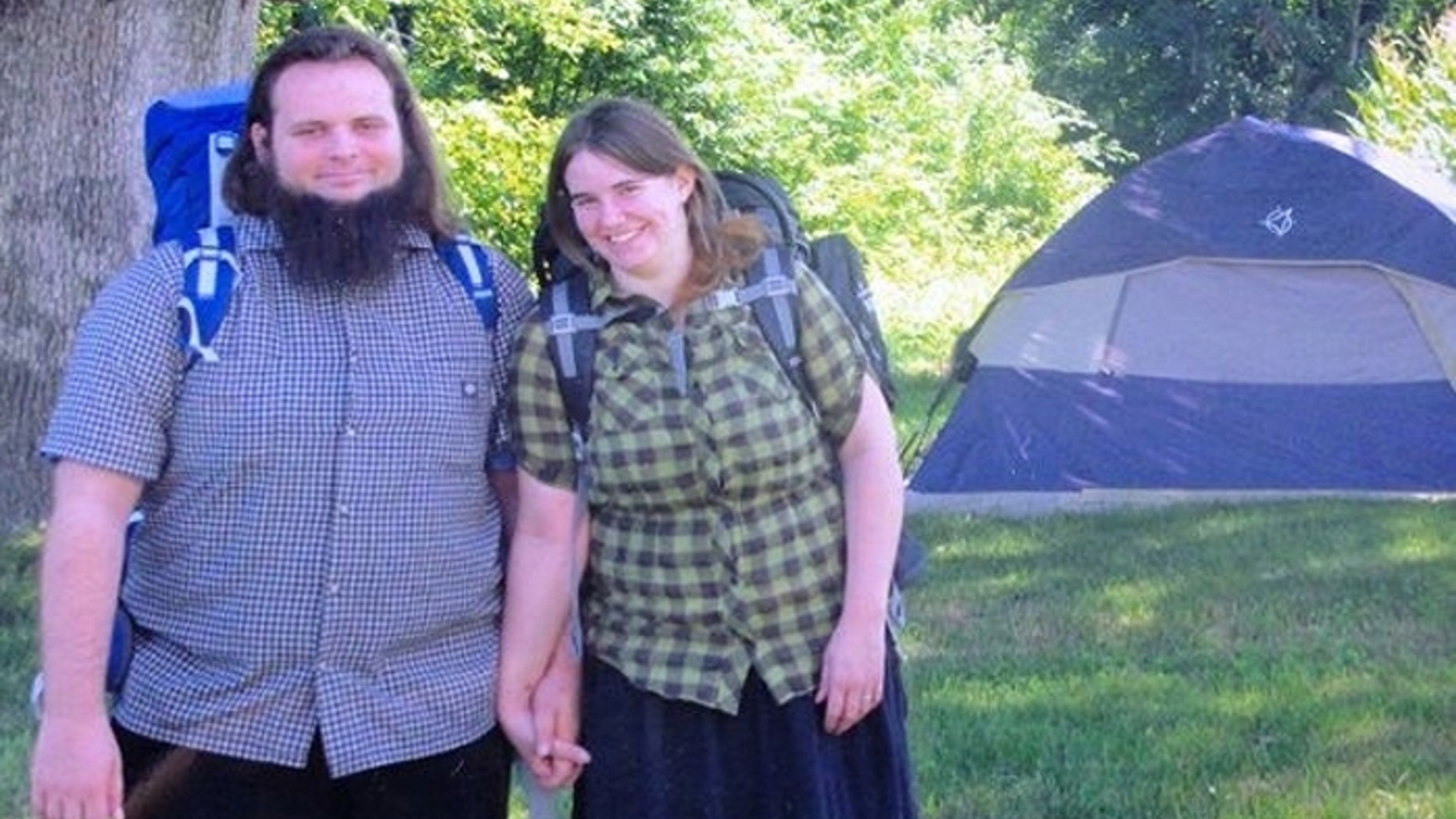 Freeing four American prisoners from Iranian prisons required billions of dollars and high-level diplomacy, but liberating captives – including an American woman who was pregnant when she was taken in Afghanistan – from the shadowy organization that once held Army Sgt. Bowe Bergdahl will likely prove far more daunting.
It was more than three years ago when American Caitlan Coleman and her Canadian husband, Joshua Boyle, vanished in Afghanistan. The couple, who were backpacking through the region while Coleman was five-months' pregnant, next surfaced in a video emailed to Coleman's family in York County, Pennsylvania. The U.S. government believes they, as well as an unnamed American in his 60s, are being held by the infamous Haqqani network.
"They were in the wrong place at the wrong time."
"We should be putting the fear of God in these terrorists that if you mess with an American citizen, we will get you and we will win," a source with knowledge of back-channel communications aimed at their return told Fox News.com. "Are we really doing that?"
Multiple sources told FoxNews.com that an American man, as first reported by the Daily Beast and whose identity remains undisclosed for safety reasons, is also being secretly held hostage by terrorists around the Afghanistan/Pakistan border.  According to one well-placed source, the unnamed U.S. citizen has been in the grasp of the Haqqani network since being grabbed while wandering through Pakistan for "odd but not nefarious reasons" in late 2014.
Equal parts terrorist organization and criminal organization, the Taliban-aligned Haqqani network operates in the lawless Afghan-Pakistani border. It held Bergdahl, the U.S. Army sergeant who left his base in Afghanistan, for five years, until the U.S. won his release with a controversial prisoner swap. Talks to free Coleman, Boyle and the unnamed hostage are proceeding, but little is known about the progress being made, if any is.
One government official said there is reason to believe Coleman is alive, and a Coleman relative told FoxNews.com that the family feels almost certain the couple and their baby are still alive.
"They were in the wrong place at the wrong time," a relative of Coleman told FoxNews.com, adding that family members closest to her have frequent contact with several government officials and receive regular updates on what is being done to bring the Westerners home.
Several months after their disappearance in 2012, videos featuring the couple were emailed to the Coleman family by an Afghan man claiming to have Taliban ties but no direct involvement in their captivity. It wasn't until June of 2014 that the families publicized the two videos – in which a gaunt Coleman was seen pleading to "my president, Barack Obama" for help. Coleman, who is now 30, references their baby in the tape, but the child is not shown.
The decision to draw attention to their plight came following the release of Bergdahl, in the hopes that further awareness might lead to a successful negotiation. Family members also expressed disappointment that Boyle, Coleman and their baby were not freed as part of the deal.
"There is a possibility that she may have had a second child in captivity since then," said the defense source familiar with the case. "So ultimately we're looking at three main scenarios – one child, two children or none at all."
Negotiations and whatever leverage the U.S. may have remain murky. Unlike the Iranian exchange, which involved a government's conviction – however dubious – of Americans, the hostages held by Haqqani network are in an undisclosed location by dangerous and unpredictable captors.
"We say we don't talk to terrorists, we don't pay ransoms to support terrorists," said the source familiar with U.S. efforts to free the hostages. "Unfortunately, the captor network does not follow 'diplomatic protocol'."
Yet one well-placed source said the Haqqani network is more pragmatic than a typical terrorist organization, and negotiations using third parties and local middle men are possible. That could help the U.S. get around its official policy of not dealing with terrorists. The Arab nation of Qatar took part in the talks that led to Bergdahl's release.
Last year the Obama administration attempted to improve overall hostage negotiation strategy by revising the current policy – approving changes to help streamline the process, declassify information in a faster manner so it can be shared with relatives and ultimately allowing them to pay for information that may help lead to the release of a loved one.
A Hostage Recovery Fusion Cell also was established as the single government entity responsible for coordinating the recovery the U.S hostages abroad, located in the FBI headquarters but with professionals from several agencies including the Department of Defense and Department of Justice involved.
The changes were prompted by a series of tragedies surrounding American hostages in recent years, including journalists James Foley and Steven Sotloff and aid worker Kayla Mueller, who were all murdered by their ISIS captors. Aid worker Warren Weinstein was inadvertently killed by a CIA drone strike while in the internment of Al Qaeda in Pakistan.
Dozens of Americans -- including former U.S. Marine-turned-journalist Austin Tice, who vanished in Syria, and retired FBI agent Robert Levinson, who disappeared in Iran in 2007 -- are reportedly being held around the world, although many have not been heard from in months or even years. But whether the Obama administration's new approach will prove effective remains to be seen.
"The Recovery Cell doesn't work until it works – until we see the proof, until these Americans come home," Rep. Duncan Hunter, R-Calif., told FoxNews.com, adding that he objects to the emphasis on not publicizing hostage cases.
U.S. Government officials – who would not comment on the unnamed American in captivity, but acknowledged Coleman's case – insist that the "safe recovery of hostages" is a top priority.
"We can assure you we continue to work aggressively to ensure Ms. Coleman and her family's safe return," the official said. "These individuals are being held against their will and should be allowed to return to their families."
A spokesperson for the Canadian government told FoxNews.com that the country's first priority is the safety and security of its citizens, but declined further comment on Boyle's situation so as not to "compromise ongoing efforts or endanger the safety of Canadian citizens."
However, Gary Noesner, kidnap management consultant and retired chief of the FBI's Crisis Negotiation Unit, said that the administration's new approach is a positive step toward improving the quality of family support and operational management of the U.S. Government in these difficult cases.