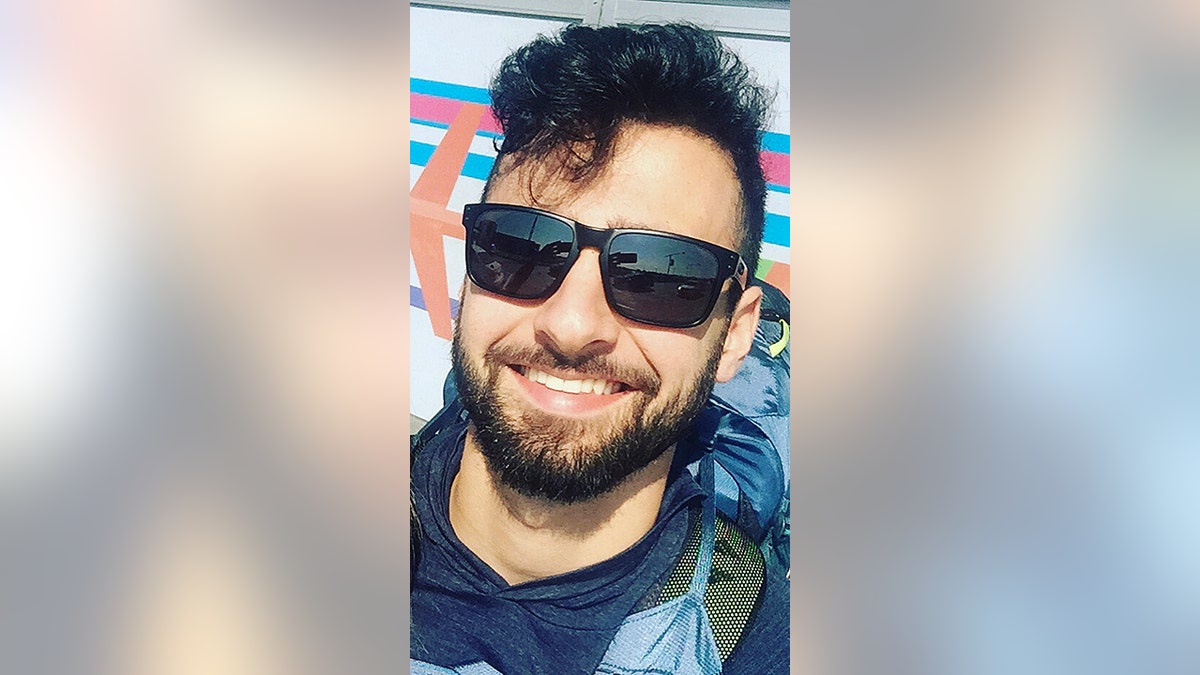 A U.S. college student who traveled to Peru to fulfill a dream of travel abroad before beginning medical school next year has been missing for five weeks.
Jesse Galganov, 22, arrived in Peru on Sept. 24 for an eight-month backpacking trip through South America and Asia. On Sept. 28, he took an eight-hour bus ride from Lima to the scenic Andean city of Huaraz, a popular tourist spot for hikers. Video from a surveillance camera shows Galganov walking toward the 31-mile trail he planned to trek, and that is the last that is known about his whereabouts.
It is unknown whether Galganov had an accident or encountered foul play.
Ground and air searches have yielded no clues so far. Peruvian authorities told Fox News they are not ruling anything out, and are conducting a criminal investigation while also remaining open to the possibility that the medical student, who graduated from Wesleyan University this year, could have had an accident.
Galganov's mother, Alisa Clamen, traveled to Peru from her home in Canada to find out what happened to her son.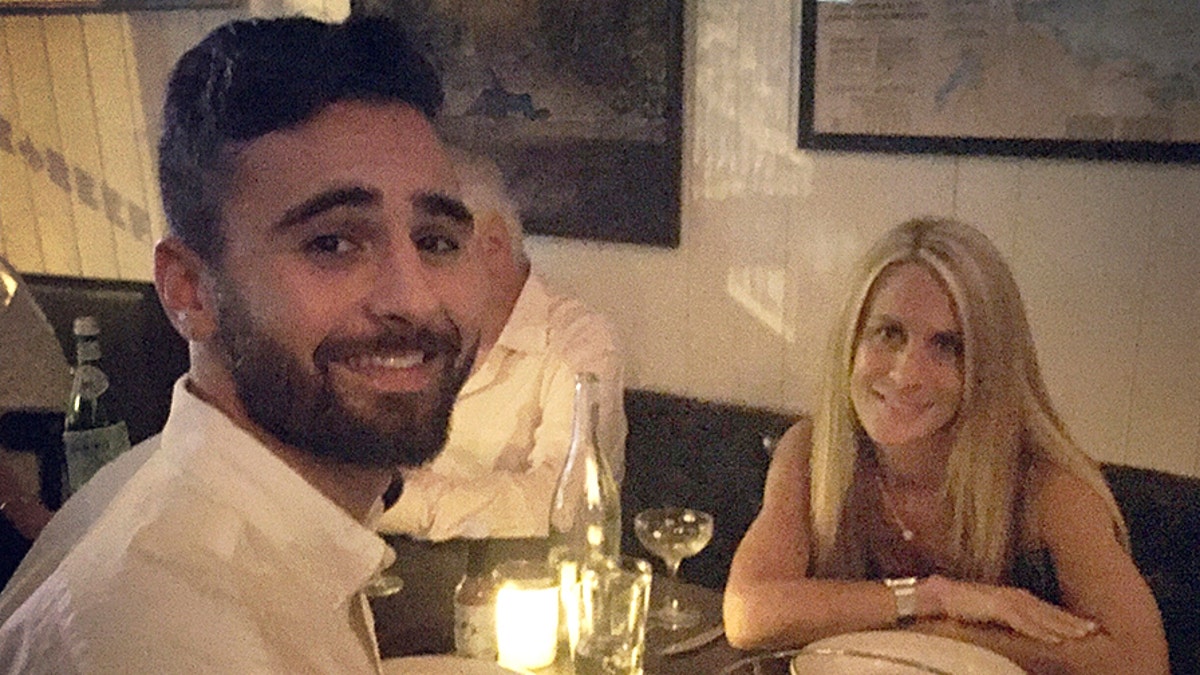 Clamen told Fox News that she spoke to her son on Sept. 28, just before he boarded the bus to Huaraz. He told her he was likely to experience connection problems in the Andes Mountains, and assured her he would contact her as soon as he returned to Lima four days later, on Oct. 2.
"He did a lot of research before he went to Peru," said Clamen, who has distributed and posted more than 500 flyers about her son in areas where he was known to have been. "He was very meticulous. He made sure the weight of his backpack was right, he made sure he had everything he'd need for cooking and sleeping. He checked with me regularly" as matter of habit.
There is a $10,000 reward for information that could lead to answers about what may have happened, and Montreal businessman Mitch Garber, chairman of Cirque Du Soleil, has donated $100,000 for the search. Galganov and Garber's son are good friends.
"We have yet to find anyone who actually saw him," his mother said of the day, and the days since then, her son appeared on the surveillance video. "He was at the entrance of the trail."
But he did not register at the trail, a routine step for people planning to trek it before they start their adventure.
Clamen said she is trying to hold her feelings of devastation at bay in order to have the energy and presence of mind to help in the search, and to press authorities to investigate with diligence what happened.
"I have no choice," she said. "It's the only thing in my life right now. I try not to think about a whole lot, you focus. Every day, when I go to sleep, I don't know what the news might be" the next day.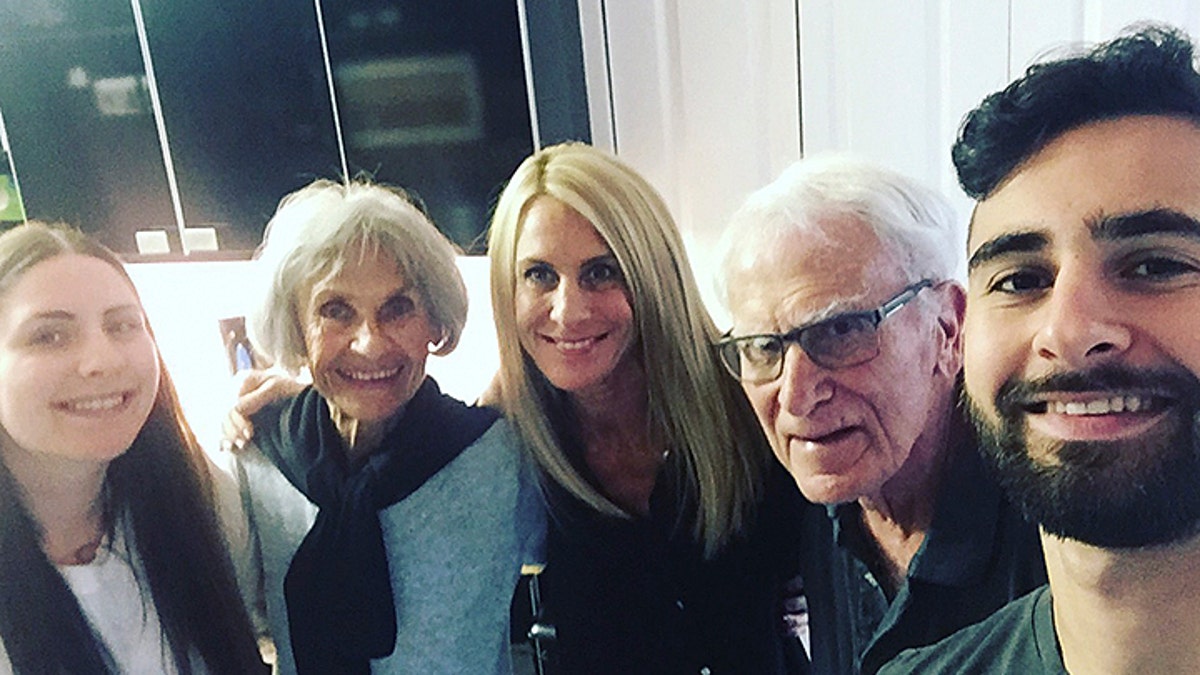 U.S. Embassy officials in Peru have been in contact with the Peruvian authorities, said an official at the U.S. State Department to Fox News.
"The U.S. Department of State has no higher priority than the protection of U.S. citizens overseas," said the official, who commented on the condition of anonymity. "When a U.S. citizen is missing, we work closely with local authorities and cooperate fully in their search efforts. Due to privacy considerations, we have no further comment at this time."
In June, a University of South Carolina medical student, Seth Thomas, died in an apparent hiking accident in the Andes Mountains while on a medical mission trip in Peru.
The U.S. State Department travel advisory about Peru says that violence against foreigners is rare, but that robberies that turn violent have been on the rise. Travel blogs about Peru warn about "so-called guides" in hiking areas who push tourists to go on difficult treks and refuse refunds and are unhelpful when some people become sick because of the altitude or difficult terrain.
It's the only thing in my life right now. I try not to think about a whole lot, you focus. Every day, when I go to sleep, I don't know what the news might be (the next day).
Galganov was planning to attend medical school at Thomas Jefferson University in Philadelphia next fall.
After graduating from Wesleyan University, where he received a bachelor's degree in mathematics in the spring, Galganov planned a gap year to backpack in South America and Southeast Asia, those close to him say. He studied Spanish to prepare for South America, Clamen said.
Clamen said one of the most frustrating parts of this difficult time has been a lack of cooperation on the part of some cellphone carriers, who can be critical in efforts to figure out where Galganov was last and his last communication activities.
"No one should ever have to suffer through this nightmare — it is time for these technology companies to be forced to be responsible to their customers. No company should have the right to withhold information when a life is at stake," she said, adding that T-Mobile has been very helpful.
"We still don't have the decrypted data from Apple from his iCloud and we still don't have the information from [the Peruvian cellular carrier] on the last tower that he connected to on the morning of the 29th, notwithstanding that they are under Peruvian court order to produce."
Emma Gilberg, a close friend of Galganov, said this trip marked a concerted effort "to get out of his comfort zone."
"He is a very curious person and wanted to fully immerse himself in the cultures and experiences he would encounter throughout his eight-month trip," Gilberg told Fox News. "Jesse is so diligent, self-aware and intuitive. If there was anyone I would have confidence in traveling solo, it would be him."