US citizen among victims of deadly Guatemala earthquake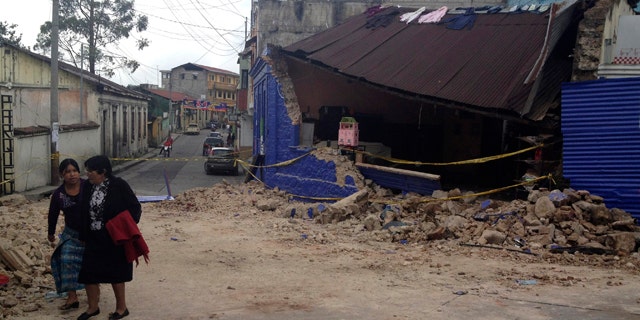 SAN CRISTOBAL COCHU, Guatemala – The family of an 11-year-old boy who died in Guatemala along with nine relatives when a 7.4-magnitude earthquake buried them in rubble at the family's rock quarry was a U.S. citizen.
Cousin Julio Vasquez says that Aldo Dominguez Vasquez was born in Santa Clara, California, and that his parents still live in the United States.
Vasquez says the boy returned to Guatemala with his mother six years ago after his parents divorced.
Vasquez said Friday that shortly afterward Aldo's mother returned to the United States to work and left the boy with an uncle. The boy and his family were working at the quarry when the quake hit Wednesday.
Aldo was one of at least 52 people killed in Guatemala's biggest quake in 36 years.