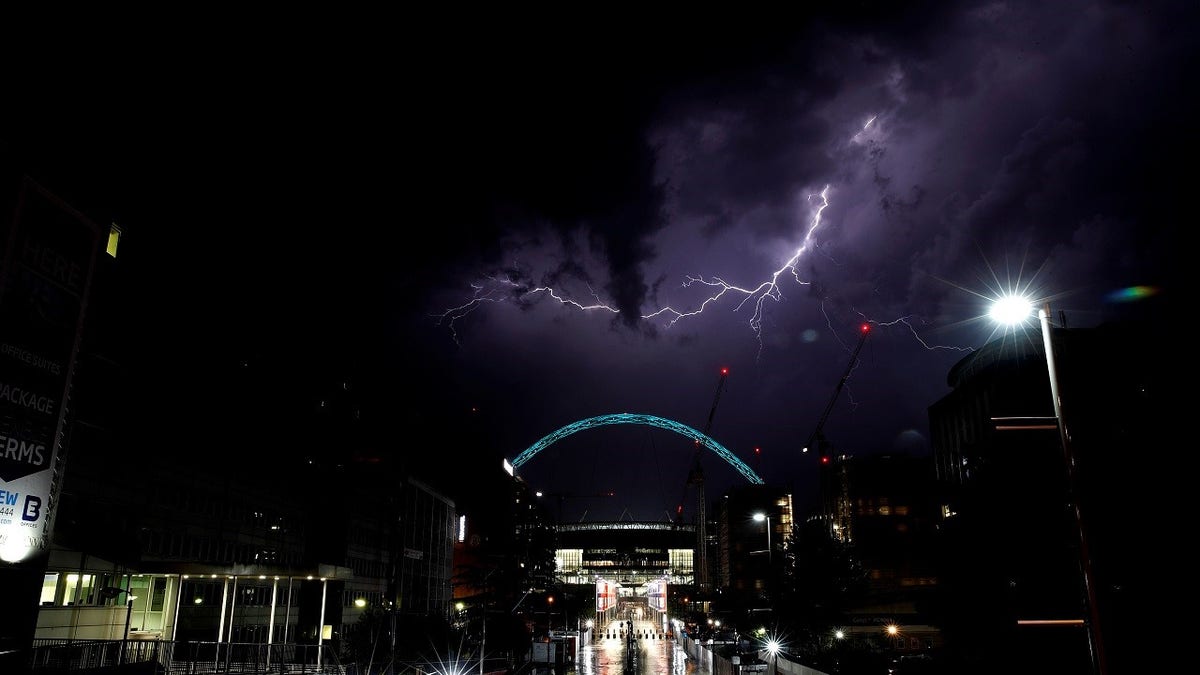 Thunderstorms sweeping across southern Britain Saturday night brought in more than 60,000 lightning strikes within 24 hours that were captured in stunning images and described by people "utterly insane" and "like being under a strobe light."
The thunderstorms came after a "pretty hot and humid" May night, Sky News reported.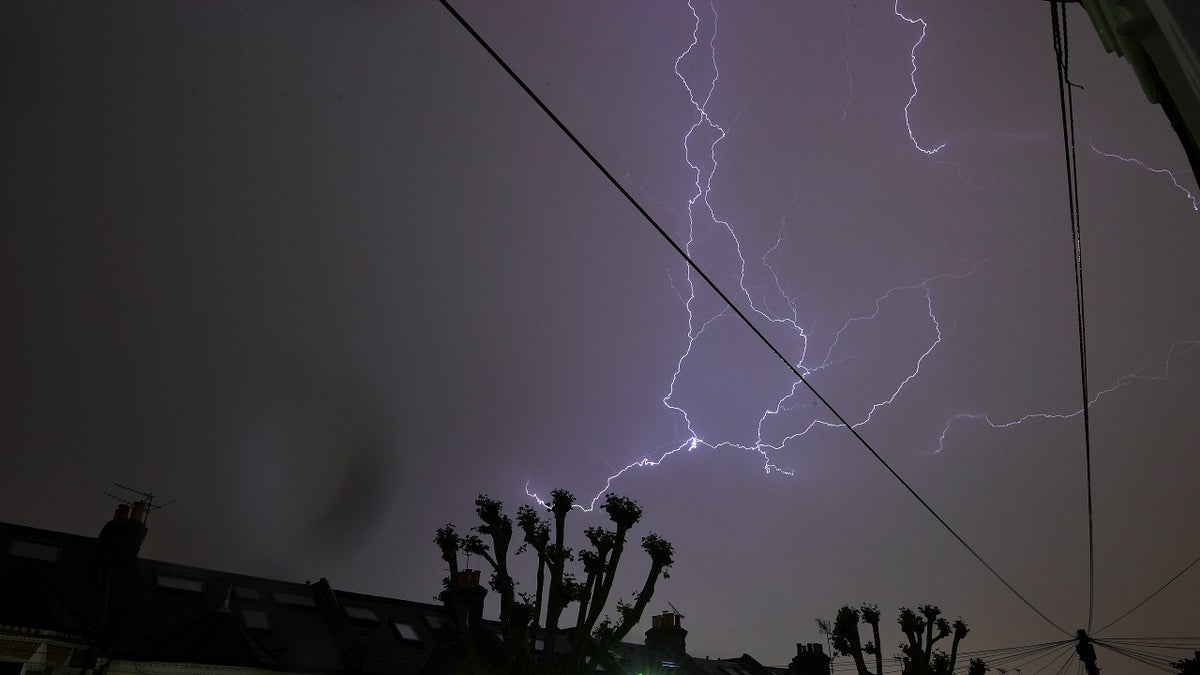 "We had some storms coming in from northern France and some building up in the Channel and they sort of spread out and have been working their way in," the U.K. Met Office told Sky News. "It looks like there just one huge area of thundery showers that worked across London just before midnight."
The lightning strikes illuminated the sky at night and were followed with heavy rain. Videos and photos showed lightning flashing in the sky.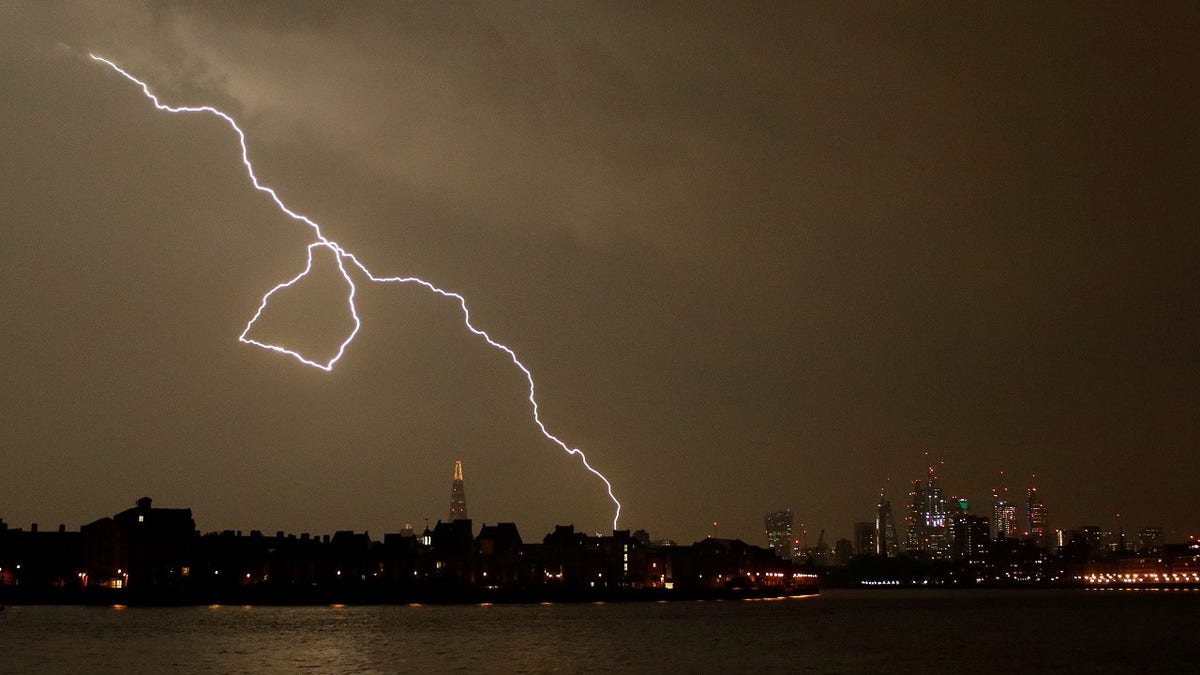 In Warwickshire, located northwest of London, at least five properties were struck by lightning. Firefighters also rushed to a house in Stanway, Essex early Sunday after lightning struck the roof, setting it on fire. The flames were put out and no one was injured in the incident, the BBC reported.
LIGHTNING STRIKE KILLS 16 PEOPLE, INJURES 140 AT CHURCH IN RWANDA
London Stansted Airport, about 40 miles northeast of London, reported delays on Sunday after lightning struck a fueling system.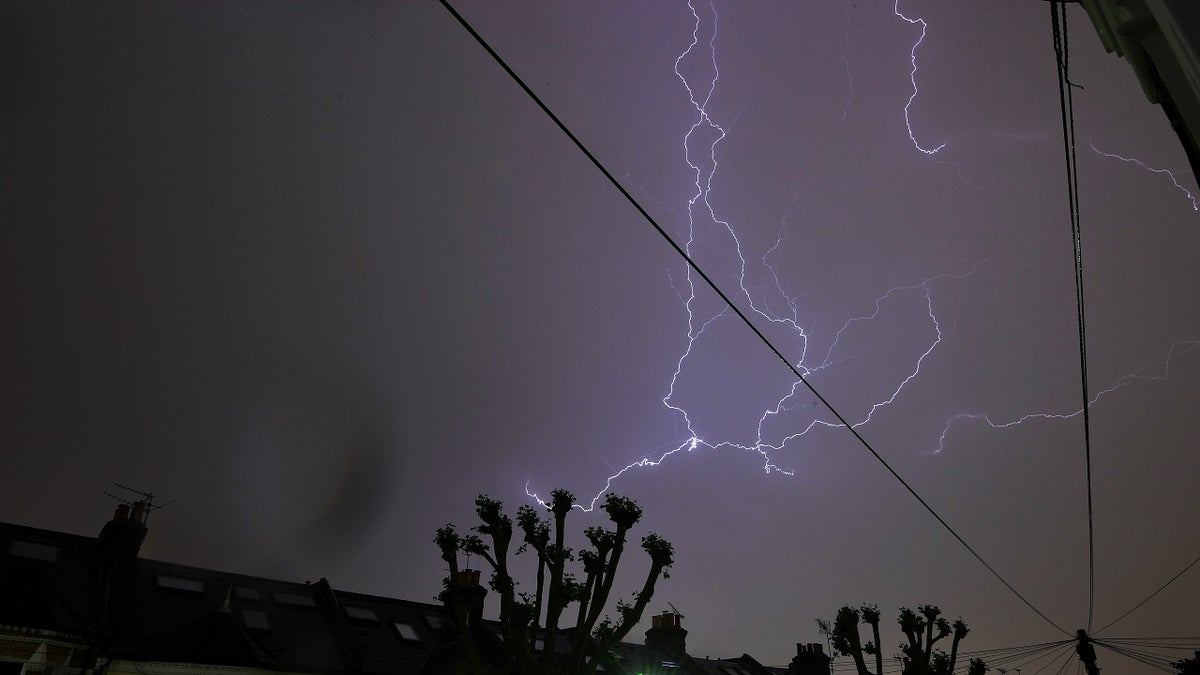 "Oh boy! This [is] utterly insane," BBC weather reporter Tomasz Schafernaker said. "I've never seen a storm with such frequent lightning in my life I don't think. Mostly sheet lightning and not too loud but flashes are spectacular."
Several areas reported flooding. Nearly 1,000 homes also reported no power. The Met Office issued a yellow warning for severe weather affecting parts of Wales, southern and central England through Monday morning.