Unemployment Rate Falls to Two-Year Low, But Not for Latinos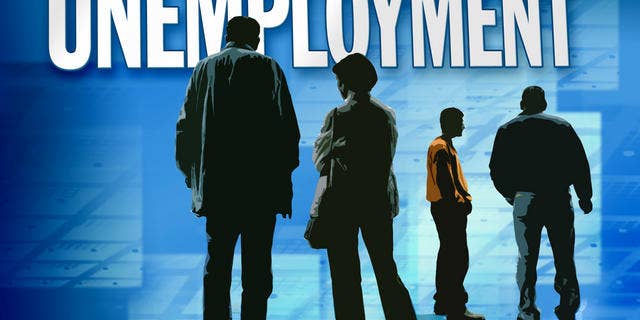 Unemployment among Latinos remained the same between October and November, while for the general U.S. population it fell to a two-year low, according to the Labor Department.
The Latino jobless rate held at 11.4 percent in November, the same it was in October. The national unemployment rate, however, dropped 0.4 percentage points to 8.6 -- from 9 percent the previous month -- the lowest it's been since March, 2009, during the depths of the recession.
The decline occurred as employers stepped up hiring in response to the slowly improving economy.
For Latinos, the latest unemployment rate was higher than it was during the summer, when it was 11.3 percent, but lower than what is was a year ago, when it was 12.7 percent.
The picture was more bleak for the general population of teenagers, who have an unemployment rate of 23.7 percent. For Latino teenagers, it was significantly higher -- 31.8 percent.
Despite the unemployment decline for the overall U.S. population, the fact remains that 13.3 million Americans remain unemployed. And a key reason the unemployment rate fell so much was because roughly 315,000 people had given up looking for work and were no longer counted as unemployed.
The presidential election is less than a year away, which means President Barack Obama will almost certainly face voters with the highest unemployment rate of any president since World War II. Rival Republicans have made the nation's joblessness a key campaign issue.
In July, Republicans launched an anti-Obama media campaign aimed at Latinos in the Southwest.
The advertising campaign, airing on radio stations in New Mexico, Colorado and Nevada, criticized President Obama's handling of the economy. The campaign, by the Republican National Committee, linked the president's role in unemployment, taxes, the deficit and national debt to the financial struggles that Hispanics are facing.
The campaign, part of a larger one called "Change Direction" that assailed the president on the debt and deficit, focused on "highlighting President Obama's failed economic leadership. . .acknowledging the region's Hispanic population and 11.6 percent unemployment among Hispanics nationally," said a statement by the RNC released in July, when it announced the anti-Obama campaign.
The Democratic National Committee pushed back, releasing their own statement saying: "The Republican Party and its candidates for president continue to play politics with our economy and are fighting to protect the same budget-busting tax breaks and loopholes for corporate jet owners, oil companies, and hedge fund managers that got us into this current mess."
The Department of Labor website says that invariably, the unemployment data includes "some undocumented immigrants."
The website added that it does not ask about immigration status when collecting information, and said: "Therefore, it is not possible to determine how many are counted."
Meanwhile, Europe's financial crisis threatens to slow U.S. growth next year. A recession in Europe could reduce U.S. exports, hurt global financial markets and dampen business confidence.
Employers added 120,000 jobs last month. And the previous two months were revised up to show that 72,000 more jobs added -- the fourth straight month the government revised prior months higher.
Private employers added a net gain of 140,000 jobs last month. Governments, meanwhile, shed another 20,000 jobs, mostly at the local and state level. Governments at all levels have shed almost a half-million jobs in the past year.
More than half the jobs added were by retailers, restaurants and bars, a sign that holiday hiring has kicked in. Retailers added 50,000 jobs, the sector's biggest gain since April. Restaurants and bars hired 33,000 new workers. The health care industry added 17,000.
Paul Ashworth, an economist at Capital Economics, estimates that the economy will expand 2.5 percent in the last three months of this year. But he expects growth to slow to 1.5 percent in 2012, partly because of the crisis in Europe. And if Congress fails to extend the Social Security tax cut and long-term unemployment benefits this month, growth is likely to slow even further.
Weak job growth means companies don't have to raise pay to keep their employees. Fewer jobs and lower pay leaves consumers with less money to spend. That's holding back economic growth.
In the past three months, the economy has added an average of 143,000 net jobs per month. That's enough to keep up with population growth and better than the previous three months, when the economy averaged just 84,000.
Other recent economic reports have been positive, too.
Factory output expanded last month. Retailers reported a strong start to holiday sales over the Thanksgiving weekend, consumer confidence surged in November to the highest level since July, and Americans' pay rose in October by the most in seven months.
Car sales also rose sharply in November, normally a lackluster month for the auto industry. Chrysler, Ford, Nissan and Hyundai all reported double-digit gains on Thursday, compared to a year ago.
This story contains material from The Associated Press.
Elizabeth Llorente can be reached elizabeth.llorente@foxnewslatino.com.
Follow us on twitter.com/foxnewslatino
Like us at facebook.com/foxnewslatino