'Unacceptable': French president vows to shutter squalid refugee camp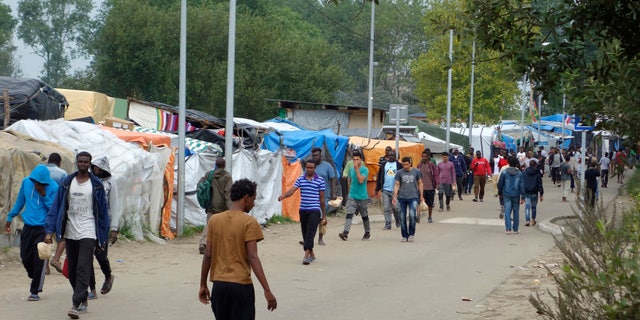 French President Francois Hollande on Saturday confirmed plans to close the squalid Calais migrant camp known as "the Jungle," saying he hopes authorities can relocate as many as 9,000 migrants to reception centers across France in the coming weeks.
Hollande, visiting one of France's 164 migrant reception centers in the central city of Tours, said conditions in the Calais camp are "not acceptable" and "extremely difficult," especially for those who fled war to get there.
The camp has become a symbol of his government's failure to tackle Europe's migrant crisis, and a target of criticism from conservative and far-right rivals seeking to unseat him in France's presidential election next year.
Hollande, who is to visit Calais itself on Monday, insisted that "we cannot have such camps in France." He said his country must show it is "capable of being dignified, humane and responsible."
The reception centers will hold 40-50 people for up to four months while authorities study their cases, he said. Migrants who don't seek asylum will be deported.
Half of the Calais camp was dismantled in March but its population has since doubled. Hollande's government has promised to dismantle the Calais camp by the end of the year but has not given a firm timeline.
The plan to relocate the migrants to towns across France has prompted vehement protests from many local conservative and far-right politicians, saying they fear the consequences of having migrants in their towns.
Hollande indirectly criticized that resistance and called for more solidarity, noting that neighboring Germany has taken in 1 million migrants compared to the only 9,000 being relocated from Calais.