UN: 1st units of South Sudan protection force arrive soon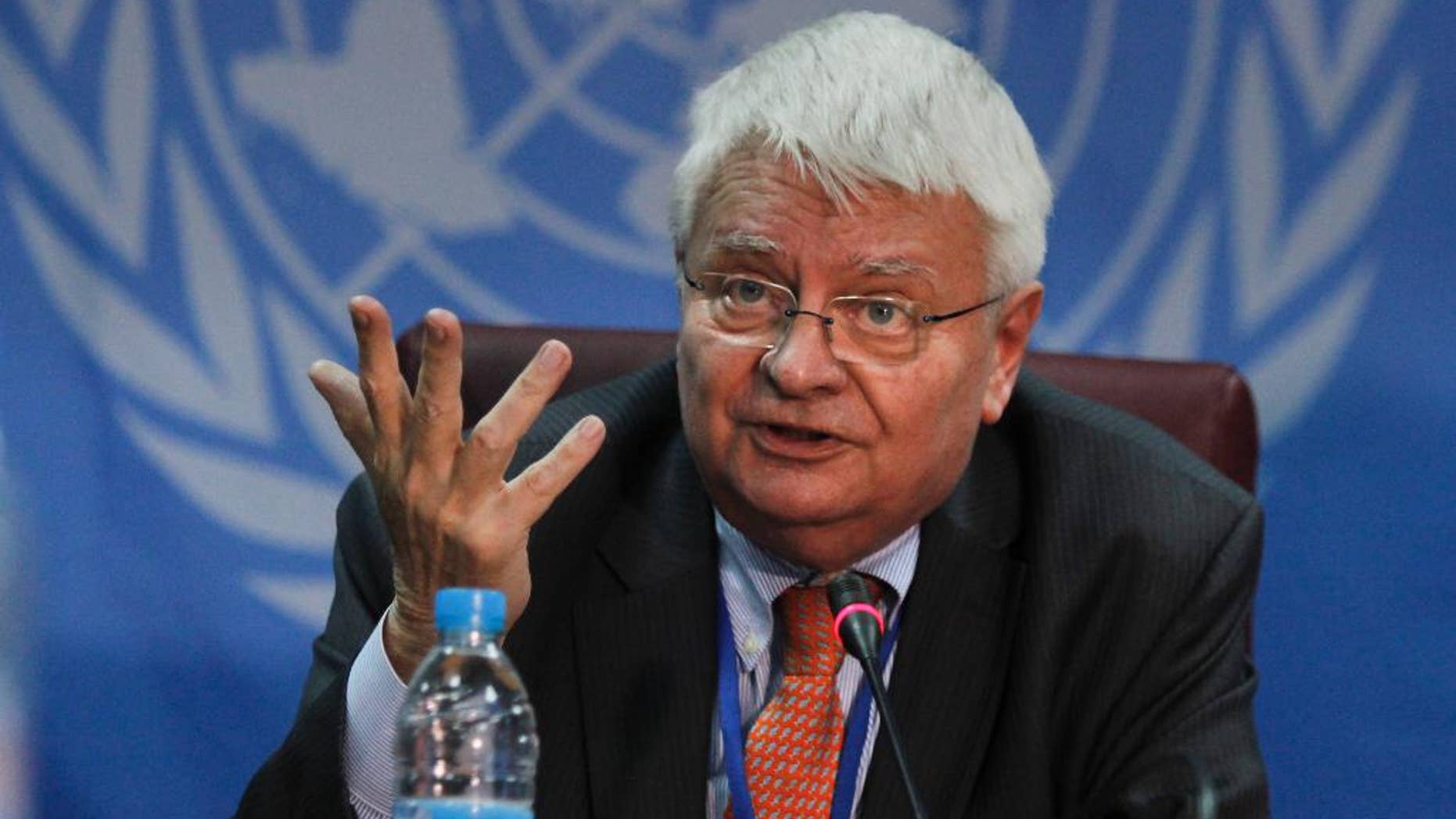 JOHANNESBURG – The U.N. peacekeeping chief says the first units of a long-delayed regional protection force for South Sudan will deploy within a few weeks.
Herve Ladsous spoke Tuesday during a visit to South Sudan's capital, Juba.
The U.N. Security Council last year approved an additional 4,000 peacekeepers from nearby countries to help protect civilians after a series of reported gang-rapes and other assaults when fighting erupted in Juba in July.
But South Sudan's government had pushed back against the force amid some officials' belief that the international community was interfering in the country's affairs.
South Sudan has been devastated by a three-year civil war that has killed tens of thousands and contributed to a recently declared famine in two counties that threatens more than 100,000 people.