UK's top police chief to reexamine child abuse scandal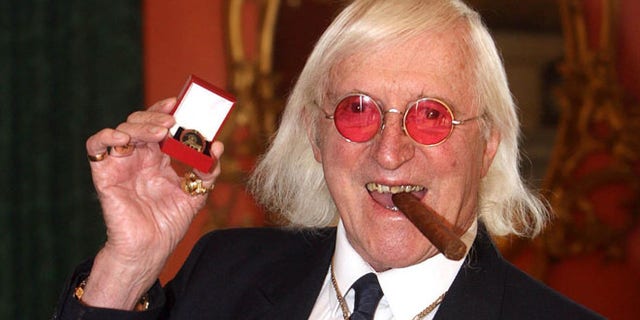 LONDON – British lawmakers called Tuesday for a sweeping national inquiry into child abuse, amid mounting complaints that authorities for decades failed to properly examine allegations.
Claims that renowned BBC children's TV host Jimmy Savile abused hundreds of young people have prompted national debate, and led scores of adults to contact authorities about other, unrelated cases of sex offenses in the past.
In the latest case, one victim of a major child abuse scandal in north Wales in the 1970s and 1980s has alleged that investigations failed to expose the true scope of the crimes, and declined to examine accusations against a senior political figure at the time.
Steve Messham, who is scheduled to meet a Cabinet minister to discuss his allegation, said that he hoped the former political figure -- who has not been publicly identified except as a member of the Conservative Party -- would eventually face arrest.
"I would love to see him in court, I would love to see him in prison, he deserves it," he told BBC radio. The BBC did not name the political figure, and no one connected at the time to the party has ever faced charges related to the abuse scandal.
Prime Minister David Cameron, who now leads the Conservatives, has ordered two separate investigations into the abuse cases in Wales. One -- led by High Court judge Julia Wendy Macur -- will review the work of a previous public inquiry into the scandal, while a second will focus on whether police failed to take seriously allegations made by young people.
Home Secretary Theresa May said Tuesday that the head of the country's National Crime Agency, Keith Bristow, would conduct the policing review. May said Bristow's team would also examine new allegations reported to police about sex abuse in the past.
However, with several inquiries already under way into Savile -- including a police investigation, two internal reviews at the BBC and a study by the National Health Service into the TV presenter's charity work at hospitals -- some legislators called for a single national examination into how allegations of child abuse were handled in the past.
"Is it not now time, rather than wake up every week to see a new institution involved in this mire, that we have an overreaching, robust public inquiry into the whole failings of child protection?" lawmaker and ex-children's minister Tim Loughton asked the House of Commons.
Yvette Cooper, the main opposition Labour Party's spokeswoman on home affairs, also called for a single national inquiry.
"We remain concerned that these multiple inquiries have no way to draw together the common themes, the problems, the lessons that need to be learned," she said.
Last month a TV documentary detailed alleged abuse by Savile, who died last year. Police have called the claims a "watershed moment" that has given some victims the confidence to contact authorities for the first time.
Detectives are examining claims from about 300 possible victims that they were abused by Savile and a group of people associated with him.
May told lawmakers that the priority was to allow police to conclude their inquiries, but said the government would not rule out a large-scale study of issues raised.
"If ... it appears that it is necessary to move forward to a wider investigation then we will look at that," she said.