UK's most senior police officer retiring February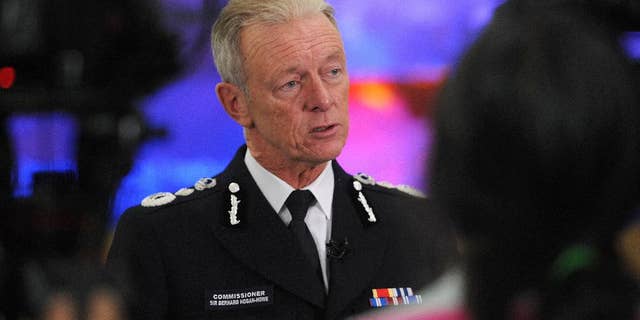 NEWYou can now listen to Fox News articles!
LONDON – Britain's most senior police officer has announced he'll retire in February, seven months before his contract expires.
Bernard Hogan-Howe's resignation comes amid suggestions of tensions with London Mayor Sadiq Khan — though the newly elected leader denied he was behind the decision. It also comes before the release of a report on police handling of historic child sex abuse claims.
Hogan-Howe says he'll remain in his post to offer time to find a successor.
The 58-year-old Metropolitan Police commissioner's achievements included a successful 2012 London Olympics and an 18 percent drop in London's crime rate.
But the latter part of his tenure has been dogged by controversy over Operation Midland, a two-year investigation into claims that VIPs were linked to pedophile rings. No one was charged.