UK's left-wing Labour Party engulfed by anti-Semitism crisis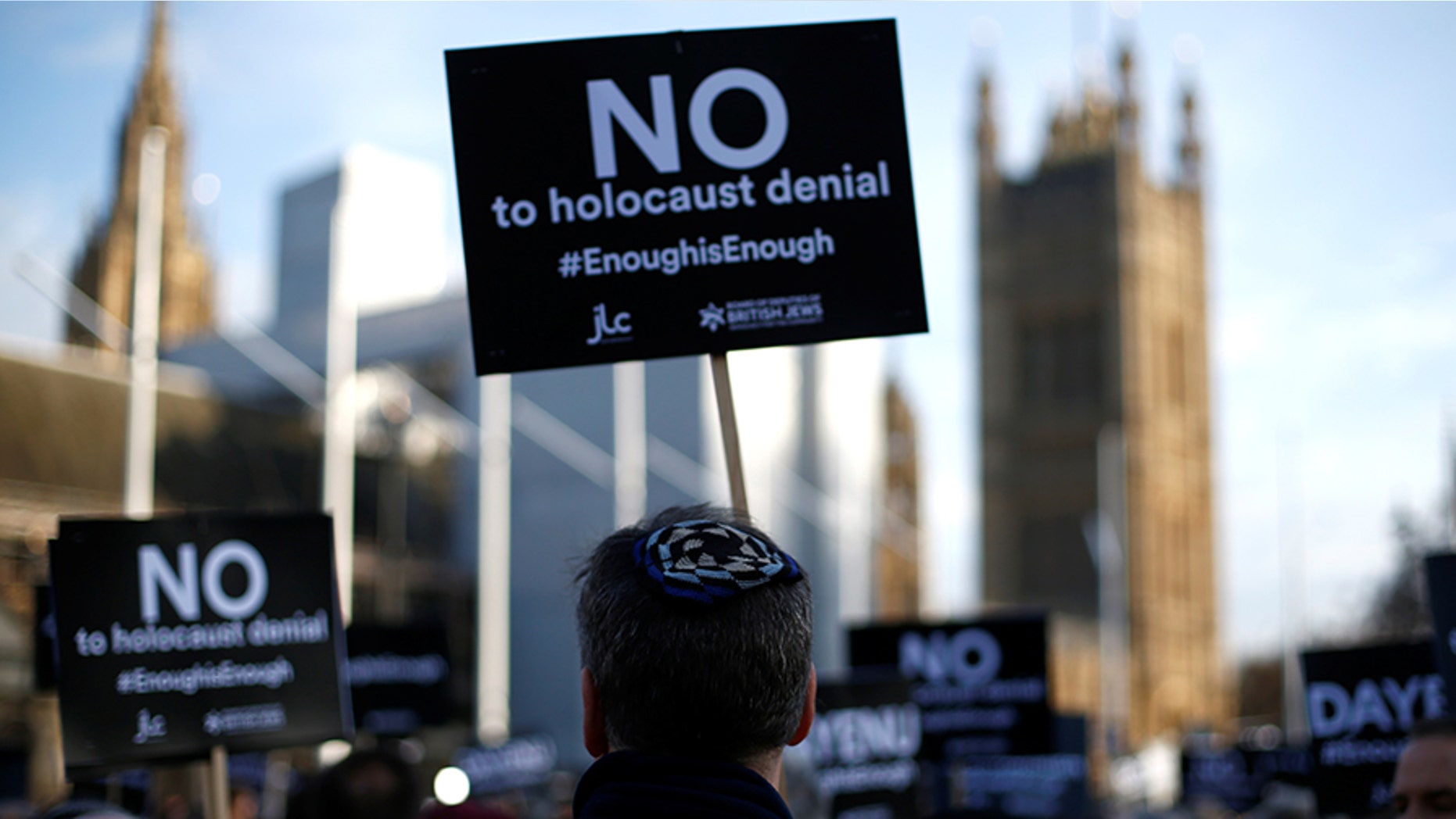 The British Labour Party, led by far-left leader Jeremy Corbyn, is engulfed in a raging anti-Semitism scandal dominating the headlines in the U.K. and threatening Corbyn's hopes of being the country's next prime minister.
Thirty-nine MPs and peers have signed a letter to Corbyn criticizing him for his response to a party official's defense of a candidate who posted a Holocaust denial article.
Christine Shawcroft, who sits on the party's national executive committee (NEC), had defended a council candidate who was suspended for posting an article on social media calling the Holocaust a hoax, according to the Times of London. The article image had replaced the words "Arbeit Macht Frei" above the Auschwitz concentration camp with "Muh Holocaust."
Shawcroft stepped down as chairwoman of internal disputes, but not from the NEC as a whole. John McDonnell, the shadow chancellor and a Corbyn ally, has backed her to remain on the NEC. The letter from MPs urged Corbyn to suspend her from the party.
"It is utterly wrong that somebody who defends a Labour candidate who has been suspended for Holocaust denial should be a member of Labour's governing body," the letter says, according to Sky News.
While on its own the Shawcroft controversy may be dismissed as a relatively minor party matter, it comes in the wake of a relentless series of controversies related to anti-Semitism as the party has lurched to the left since Corbyn's ascension to the leadership in 2015, where activists and politicians with hardline views, including on Israel and Palestine, have gained power.
"Whether he likes it or not, Jeremy Corbyn has a lot to answer for," Lord Winston, a scientist and Labour peer told the Times. "He has encouraged anti-Semites and he's endorsed them. In the modern world using social media, their conspiracy theories about Jews and statements about hate, spread like a disease and this virus is infecting the Labour Party."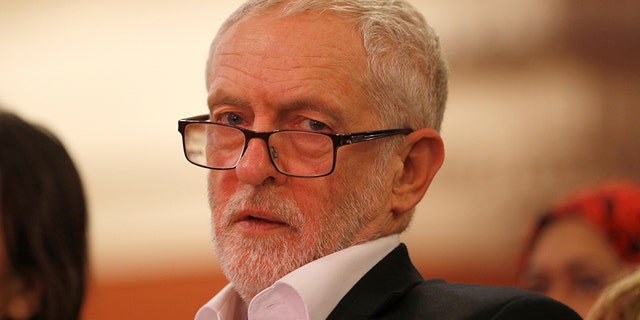 On Monday, protesters demonstrated in front of Parliament against the anti-Semitism in the party, brandishing placards saying "#EnoughisEnough" and "No to Holocaust denial."
Corbyn has himself been accused of being at best indifferent to anti-Semitism within his own party. Last week he was dogged by a controversy over a 2012 Facebook comment he made to a post by an artist who was complaining an anti-Semitic mural he made was removed. In the post he questioned why the London mural, featuring stereotypically Jewish bankers playing Monopoly on a table made from people, was being removed.
Corbyn had in the past faced controversy over a meeting where he expressed support for members of Hamas and Hezbollah, which he called them "friends." He has since said he was using "inclusive language" as he sought to bring about a peace process, and that he does not support or agree with them.
Top Corbyn ally and former London Mayor Ken Livingstone -- who is often referred to as "Red Ken" for his hard-left views -- was suspended by the party in 2016 for saying that Adolf Hitler was a Zionist before he "went mad and ended up killing six million Jews."
His comments came after MP Naz Shah was suspended for sharing an image on Facebook showing Israel as part of the U.S. -- apparently suggesting the country be relocated there.
Corbyn made things somewhat worse for himself when, in a 2016 speech intended for him to condemn anti-Semitism and distance himself from some of the controversies, he appeared to compare Israel to the Islamic State.
"Our Jewish friends are no more responsible for the actions of Israel or the Netanyahu government than our Muslim friends are for those of various self-styled Islamic states or organizations," he said.
Corbyn has repeatedly and explicitly condemned anti-Semitism, and last week wrote to Jewish groups, apologizing for not having "studied the content of the mural more closely before wrongly questioning its removal."
In the lengthy letter, he concludes by promising that "I will never be anything other than a militant opponent of anti-Semitism."
"In this fight, I am your ally and always will be," he said.
The latest crisis for Corbyn and the Labour Party has drawn increasing attention, particularly after he came close to winning the 2017 general election, despite having been widely viewed as unelectable for his far-left views.
Prime Minister Theresa May's Conservative Party was widely expected to emerge with an enormous majority, but instead was only able to form a government by forming a coalition with the Northern Irish Democratic Unionist Party.
While polls show May's lead widening again, Corbyn is now being taken seriously as a future prime minister.
The controversy has echoes in other countries, including the United States. A number of Democratic politicians have sparked controversy with their ties to Nation of Islam leader Louis Farrakhan, particularly in the wake of anti-Semitic tweets he sent this month.
"The FBI has been the worst enemy of Black advancement," Farrakhan wrote this month. "The Jews have control over those agencies of government."
The dangers of tolerating anti-Semitism in Europe were on display recently in France, where anti-Semitic violence on the rise in recent years, exacerbated in part by a surge in radical Islamism in the country. According to France 24, violent anti-Semitic crimes have risen 25 percent since 2016.
Last week an 85-year-old Holocaust survivor was stabbed 11 times and burnt to death. France's right-wing National Front leader Marine Le Pen, who was accused of anti-Semitism herself when she claimed last year that France was not responsible for the rounding up on Jews in Nazi-occupied France in 1942, has blamed the attack on "Islamic fundamentalism" -- referring to reports that the killer yelled "Allahu Akbar."
In a speech earlier this month, President Emmanuel Macron recognized that Jews are fleeing the country and pledged to do more to protect Jewish sites, as well as fighting racism and anti-Semitism online.
"We have understood, with horror, that anti-Semitism is still alive. And on this issue our response must be unforgiving. France would not be itself if Jewish citizens had to leave because they were afraid," he said.