Ukrainian Leader Hints at Tymoshenko Reprieve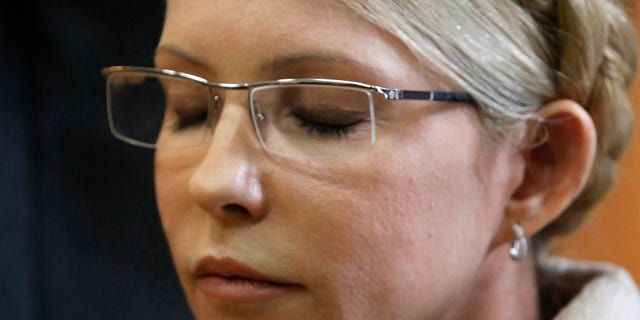 KIEV, Ukraine -- Facing harsh Western criticism, Ukraine's president said Thursday that he backs legal reforms that could allow the release of imprisoned former Prime Minister Yulia Tymoshenko.
The United States and the European Union have condemned this week's sentencing of Tymoshenko to seven years in prison for abuse of office.
Tymoshenko was found guilty Tuesday of exceeding her authority in the singing of a gas import deal with Russian in 2009. She denounced the trial as President Viktor Yanukovych's attempt to remove her, the country's top opposition leader, from politics.
Yanukovych said Thursday that the law that served as a basis for Tymoshenko's conviction was outdated and should be changed.
The law "has been classified as a part of administrative offenses or political cases around the world, in many countries. If you ask me, "Do I agree with that? Without, a doubt, I agree," Yanukovych said, according to his office.
Yanukovych suggested that the amendments could be adopted in time for an appeals court to review the case. "If the relevant bills are passed before the appeals hearing, the appeals court will definitely take them into account while hearing the case," he said, according to a transcript posted on his Web site.
Parliament last week gave its initial approval to a bill decriminalizing some economic offenses.
That bill, however, contained no mention of the statue under which Tymoshenko was convicted. Parliament is set to consider that bill again next week and some analysts believe it could be amended to include Tymoshenko's charge.