Ukraine's jailed ex-PM accuses president of killing EU hopes ahead of key summit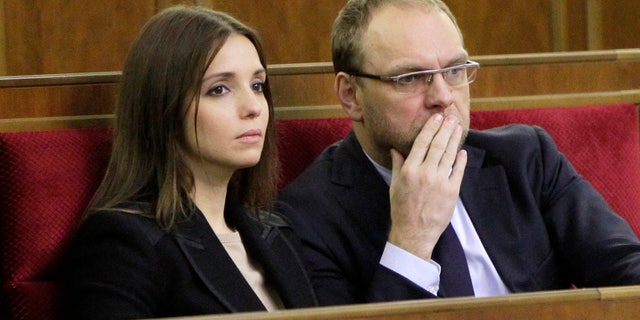 KIEV, Ukraine – Ukraine's jailed former premier, Yulia Tymoshenko, has accused President Viktor Yanukovych of killing the country's hopes to sign a landmark integration agreement with the European Union by going after her lawyer.
Tymoshenko's top attorney, Serhiy Vlasenko, was questioned on Monday on suspicion of beating his ex-wife. Vlasenko dismissed the accusations as "absurd" and aimed at depriving Tymoshenko, whose jailing is condemned by the West, of competent defense.
In a statement read by her daughter Eugenia on Tuesday, the opposition leader said that Yanukovych is "kicking the Association Agreement to death" by prosecuting Vlasenko.
Kiev hopes to sign a free trade and political association accord with the EU at the end of November. But the West is pressuring Yanukovych to first release Tymoshenko if he wants the deal.