Ukraine begins voting in election shadowed by insurgent threat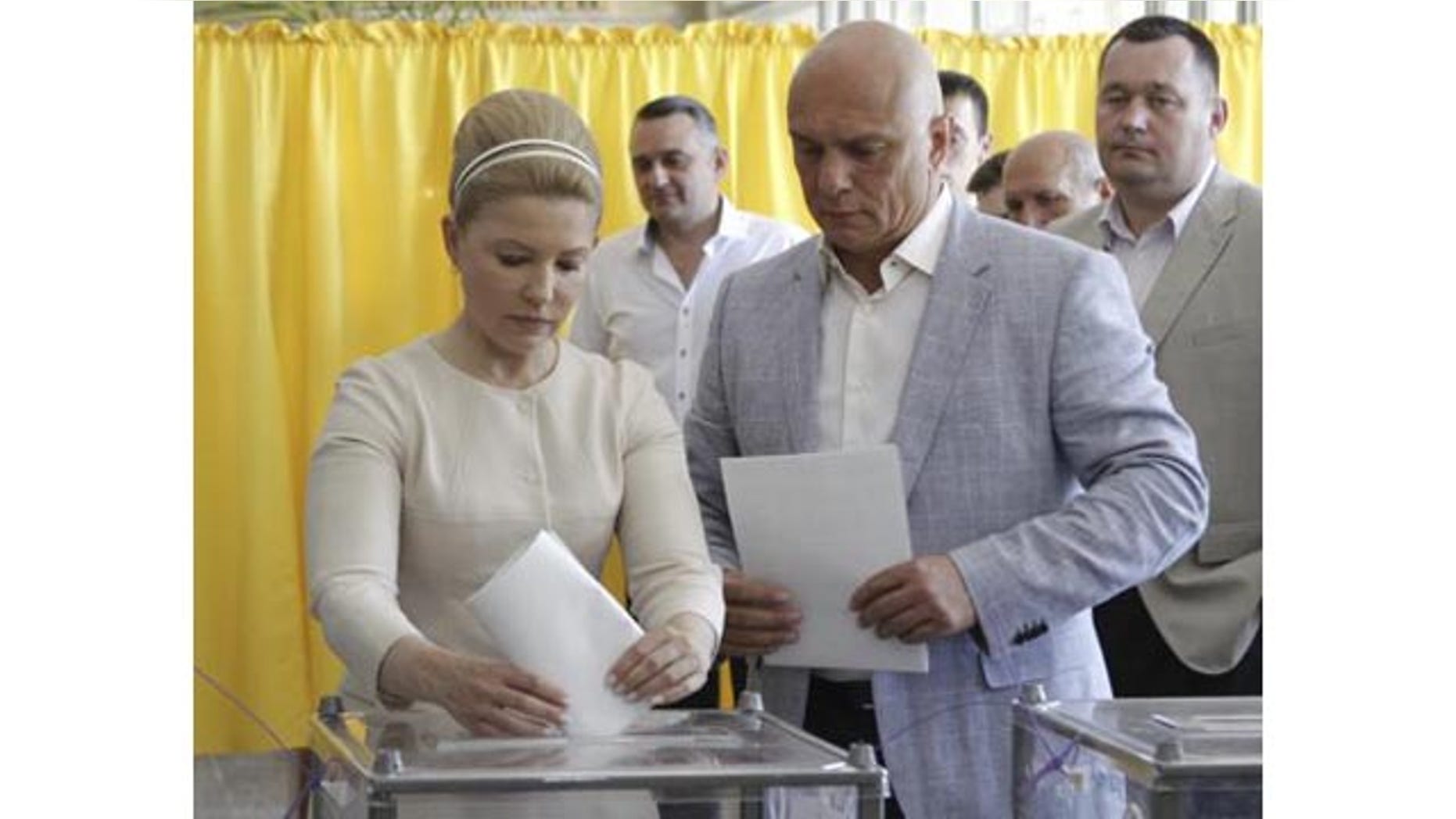 Ukrainians hoping to achieve a measure of stability began casting votes in a presidential election Sunday, even as pro-Russian rebels vowed to block voting in two unstable eastern regions.
The vote is taking place three months after the ouster of the country's pro-Russia leader, who was chased from power by months of protests triggered by his decision to reject a pact with the European Union and forge closer ties with Moscow.
There were no immediate reports of fighting in the eastern regions Sunday after weeks of intense battles. But it was also not clear how much voting would take place in the east: The regional administration in Donetsk said that only 426 out of 2,430 polling stations in the region were open Sunday, and none in the city of Donetsk itself.
"I don't even know where I can vote," Grigory Nikitayich, 72, told Reuters outside a school in a suburb of Donetsk. "No one has said anything. What kind of polls are these? Things are bad."
There was no voting in Luhansk, the center of the neighboring province, but some stations appeared to be open across the region, according to local officials.
Polls have shown the 48-year old billionaire candy-maker Petro Poroshenko far ahead of the other 20 candidates, but short of the absolute majority needed to win in the first round, so a runoff set for June 15 is expected. Poroshenko's nearest challenger is Yulia Tymoshenko, the divisive and charismatic former prime minister.
Russian President Vladimir Putin promised Friday to "respect the choice of the Ukrainian people" and said he would be ready to work with the winner, in an apparent bid to ease the worst crisis in relations with the West since the Cold War and avoid a new round of Western sanctions.
In Kiev, Vera Potemkina, 65, a retired university professor, said she cast her ballot for Poroshenko because she hopes he will steer Ukraine out of Russia's orbit and closer to the West. "We are part of Europe, we do not need Asia," she said.
Tymoshenko, the 53-year-old blond-braided heroine of the 2004 Orange Revolution, spent two-and-a half years in prison on abuse of office charges denounced as political by the West. She is still admired by many for her energy and will, but detested by others over her role in the political infighting that has weakened the country in the past.
Vladislav Golub, a 31-year old lawyer, said he voted for Tymoshenko because "Ukraine must stop being an oligarchic state and be part of Europe, instead of serving the interests of the Russian Federation."
Many voters appreciate Poroshenko's pragmatism and his apparent knack for compromise, making him stand out in the nation's political environment long dominated by intransigent figures. Poroshenko strongly backs closer ties with the EU, but also speaks about the need to normalize ties with Russia.
"He is a very smart man who can work hard compared to others, and he is also a businessman and knows that compromises are necessary even if unpleasant," said 55-year old teacher Larisa Kirichenko, who voiced hope that Poroshenko will negotiate a peaceful solution in the east.
Sunday's ballot is taking place despite deadly violence in the sprawling eastern regions that form Ukraine's industrial heartland, where pro-Russia insurgents have seized government buildings and fought government forces in intense battles that have raged for a month-and-a half and killed scores.
The rebels, who have declared two sprawling regions of Donetsk and Luhansk independent, have said they wouldn't allow the vote, which they described as an election in "a neighboring country." They have seized or blocked election offices and intimidated election officials and voters.
Ukraine's deputy interior minister, Serhiy Yarovyi, said Saturday that police are ready to ensure order and security at polling stations in just nine of the 34 electoral districts in the east.
In the city of Slovyansk in the Donetsk region, which has been one of the main epicenters of fighting in the past weeks, artillery shelling -- apparently from government forces -- badly damaged a psychiatric hospital late Saturday, shattering its roof and walls.
On election day, insurgents were helping mostly elderly patients to get from the basement into a section of the building that suffered lesser damage.
In the Black Sea port of Mariupol, 202 out of 216 polling stations were working, indicating that the situation has been brought under some degree of government control there.
The interim Kiev government and the West are accusing Russia of backing the uprising after it annexed Ukraine's Crimean Peninsula in March. Moscow has denied the accusations.
Ukraine's acting prime minister, Arseniy Yatsenyuk, said in a televised address late Friday that the election will be the first step to stabilize the situation in the east.
"I would like to assure all my compatriots in the Donetsk and Luhansk regions who will be prevented from going to the polling stations by the war waged on Ukraine: The criminals don't have much time left to terrorize our land," Yatsenyuk said.
The Associated Press contributed to this report.