UK tabloid accused of entrapment after politician resigns over sexting sting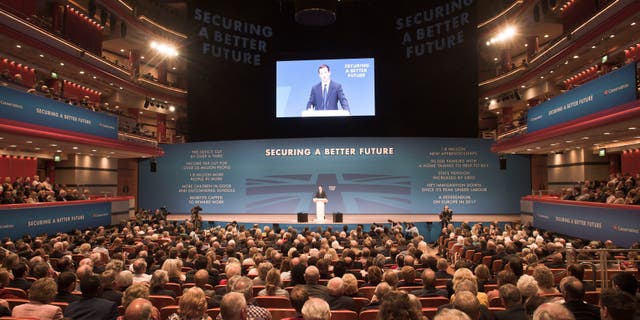 LONDON – Britain's governing Conservatives were struggling to focus attention on their economic policies Monday after a government minister sent an explicit photo to a tabloid journalist posing on Twitter as a young party supporter.
Brooks Newmark resigned as minister for civil society after learning that the recipient of a suggestive snapshot of himself wearing paisley pajamas was a male reporter for the Sunday Mirror tabloid, rather than a young woman named Sophie.
Newmark, who is married with five children, accepted responsibility for his misfortune, telling television network ITV: "I have been a complete fool. I have no one to blame but myself."
But some colleagues accused the newspaper of entrapment.
Several other Conservative lawmakers said they also had been approached on Twitter by someone purporting to be a 20-something party PR worker.
One of them, Mark Pritchard, said he would complain to police and Britain's press regulator about the newspaper's behavior.
The Sunday Mirror said its subterfuge was justified because the investigation into lawmakers' behavior on social media was in the public interest.
The scandal was one of two unwelcome surprises overshadowing the Conservatives' autumn conference in the central English city of Birmingham, where ministers are setting out policies ahead of an election in May.
Another Conservative legislator, Mark Reckless, announced Saturday he was defecting to the small but growing United Kingdom Independence Party, whose populist anti-European Union stance is winning over some Conservative voters. Reckless is the second Tory lawmaker to announce he is quitting his parliamentary seat to run as a candidate for UKIP, which currently has no legislators in the House of Commons.
Reckless' action and Newmark's resignation are making it harder for Prime Minister David Cameron's Conservatives to gain headlines for their economic policies, which include a tax cut on inherited pensions, announced by Treasury chief George Osborne on Monday, and curbs to welfare spending.