UK leader criticizes Trump remarks blaming "both sides"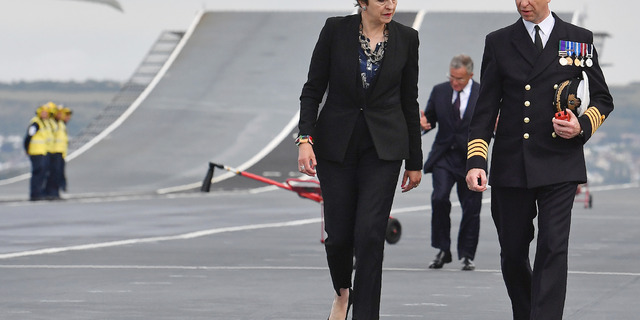 LONDON – British Prime Minister Theresa May has criticized President Donald Trump's remarks blaming "both sides" in weekend violence between white supremacists and counter-demonstrators in Virginia, declaring that there's "no equivalence" between the two groups.
Britain's leader, speaking in Portsmouth on Wednesday at the unveiling of the nation's new aircraft carrier, rebuffed Trump's comments, underscoring that she saw "no equivalence between those who propound fascist views and those who oppose them."
She did not criticize the U.S. president by name, but said it was incumbent upon leaders to counter far-right views "wherever we hear them."
Other senior politicians in Britain have also criticized Trump. Scottish Conservatives leader Ruth Davidson tweeted that Trump had defended "Nazis, fascists and racists. For shame."