UK leader Cameron says British hostage's killing underscores need to smash IS militants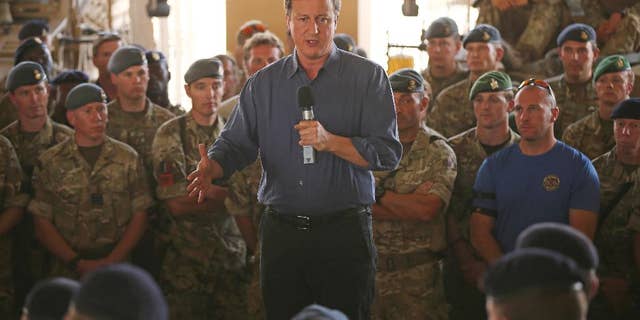 LONDON – Prime Minister David Cameron says the slaying of a British hostage in Syria demonstrates the necessity of destroying the Islamic State extremist group.
Cameron said the video posted Friday night that showed Henning reading an anti-Western message before his captor put a knife to his neck demonstrated that IS was repulsive and beyond reason.
"There is no level of depravity to which they will not sink. No appeals made any difference," Cameron said Saturday after receiving a security briefing from Foreign Office, intelligence and military officials at Chequers, his official country retreat.
The 47-year-old Henning, a taxi driver from the town of Eccles in northwest England, was abducted minutes after his aid convoy entered Syria in December 2013. He was the fourth hostage killed by IS extremists.