UK Dreamliner fire probe looks at Honeywell part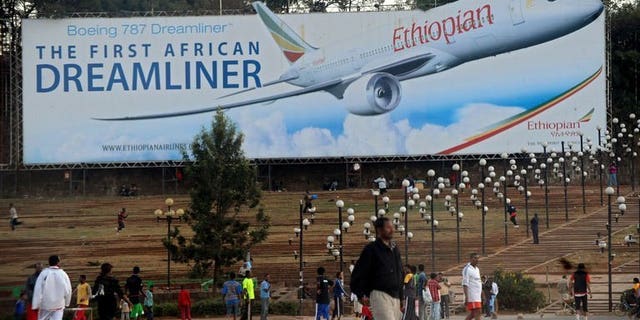 LONDON (AFP) – British investigators said Tuesday they were examining a transmitter made by US group Honeywell as part of a probe into a fire on a Boeing Dreamliner jet at London's Heathrow Airport.
The Air Accident Investigation Branch (AAIB) has previously said that the blaze on an Ethiopian Airlines 787 was not down to overheating batteries that have caused problems with other Dreamliners.
"We can confirm that Honeywell have been invited to join the investigation," an AAIB spokesman said.
"The emergency locator transmitter (ELT) is one of several components being looked at in detail as part of the investigation and it would be premature to speculate on the causes of the incident at this stage," he added.
"The travelling public can be sure we are investigating all possible causes and following up all leads."
Honeywell said in a statement to AFP that it had sent experts to Heathrow and that it had never had any problems with the transmitters, which have been certified by the US Federal Aviation Administration since 2005.
The Ethiopian Airlines 787 was parked and empty when it caught fire on Friday, causing the temporary closure of Heathrow's two runways.
The fire is a further blow for the jet after Boeing temporarily withdrew all Dreamliners from service earlier this year due to concerns that lithium ion batteries on board could cause fires.
But the AAIB said at the weekend that the fire was in a different area to the batteries, adding that "at this stage there is no evidence of a direct causal relationship".