UK Court Sentences Saudi Prince to at Least 20 Years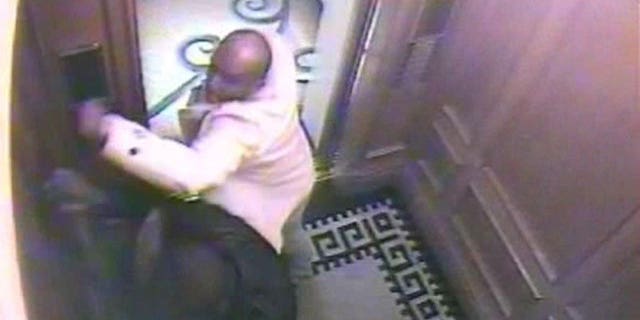 LONDON -- A British court sentenced a Saudi prince to at least 20 years in prison Wednesday for beating and strangling one of his servants at a swank British hotel.
Justice David Bean ordered Prince Saud Abdulaziz bin Nasser al Saud to serve a minimum of 20 years to life in prison, for the brutal assault at the Landmark Hotel in London on Feb. 15.
Prosecutor Jonathan Laidlaw says the prince had abused his aide in the past and that photographs stored on a mobile phone "plainly proved" that there was a "sexual element" to the abuse.
The sensational case had featured days of lurid testimony, complete with video images of the shaven-headed prince brutally assaulting his aide in a hotel elevator.
"No one in this country is above the law," Bean said. "It would be wrong for me to sentence you either more severely or more leniently because of your membership of the Saudi royal family."
The jury had deliberated just 95 minutes before returning its verdict. The prince was convicted of both murder and a second count of grievous bodily harm with intent relating to the attack in the elevator.
Al Saud originally told police that he and Abdulaziz had been swigging champagne into the early hours of the morning, and that when he awoke at 3 p.m. he could not rouse Abdulaziz.
Jurors rejected a claim by his defense lawyer John Kelsey-Fry that the prince was guilty only of manslaughter.
Since the prince's arrest, Saudi officials have said nothing about the case, and Saudi newspapers and television have not even mentioned it, a sign of how embarrassing the trial and sentencing are for the royal family.
Media in the kingdom strictly avoid any discussion of the private lives of members of the royal family -- particularly of anything that casts them in a negative light.
The prince's grandfather is the half-brother of the current king.
Britain has no prison transfer agreement with Saudi Arabia, so there is no possibility the prince could serve his sentence there.