U.S. Targets High-Level Criminals In Puerto Rico Based On Lengthy Investigation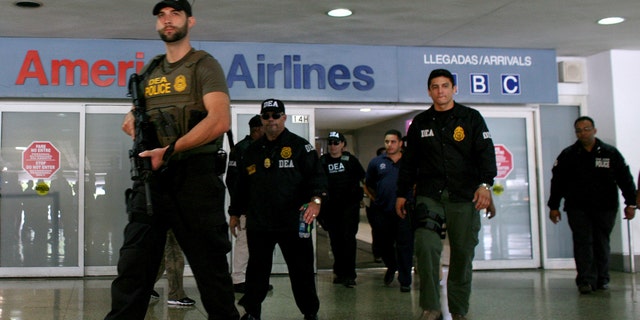 Armed with intelligence gathered during a three-month criminal investigation, federal agents are targeting high-level drug traffickers in Puerto Rico.
The Department of Homeland Security's campaign is part of operation "Caribbean Resilience," which began in July 2012 and focuses on the smuggling of drugs, weapons, money and migrants.
So far agents have seized some 53,000 pounds of drugs, confiscated more than 170 firearms and arrested more than 320 suspected criminals who will be prosecuted at federal and local levels.
"We have not only made the streets of Puerto Rico much safer, but also improved security in the mainland United States," said John Sandweg, acting director of U.S. Immigration and Customs Enforcement, a Homeland Security agency.
Officials said the drugs in Puerto Rico are mostly cocaine and some heroin imported from Latin America that is being sold locally as well as shipped to the U.S. and Europe. Weapons are being smuggled in from the U.S. mainland through checked luggage, and Transportation Security Administration officials have adjusted screening procedures to catch the firearms, DHS said.
Agents have increased the number of cargo inspections and strengthened security at the main international airport by adding more dogs and officers with U.S. Customs and Border Protection. The U.S. Coast Guard bolstered its resources in areas including the eastern portion of the U.S. Virgin Islands and the Mona Passage, a popular smuggling route that lies between Puerto Rico and the Dominican Republic.
Some 30 agents with Homeland Security Investigations were assigned to the island in the past three months, and an additional seven agents were permanently deployed, DHS officials said.
The three-month offensive focused on street-level enforcement that allowed agents to cull intelligence following the arrests of dozens of suspects, the DHS said.
The island of 3.7 million people is struggling with a crime wave that brought a record 1,117 homicides in 2011.
Based on reporting by The Associated Press.
Follow us on twitter.com/foxnewslatino
Like us at facebook.com/foxnewslatino