U.S. Spied On Latin American Nations' Energy and Telecom Sectors, Report Says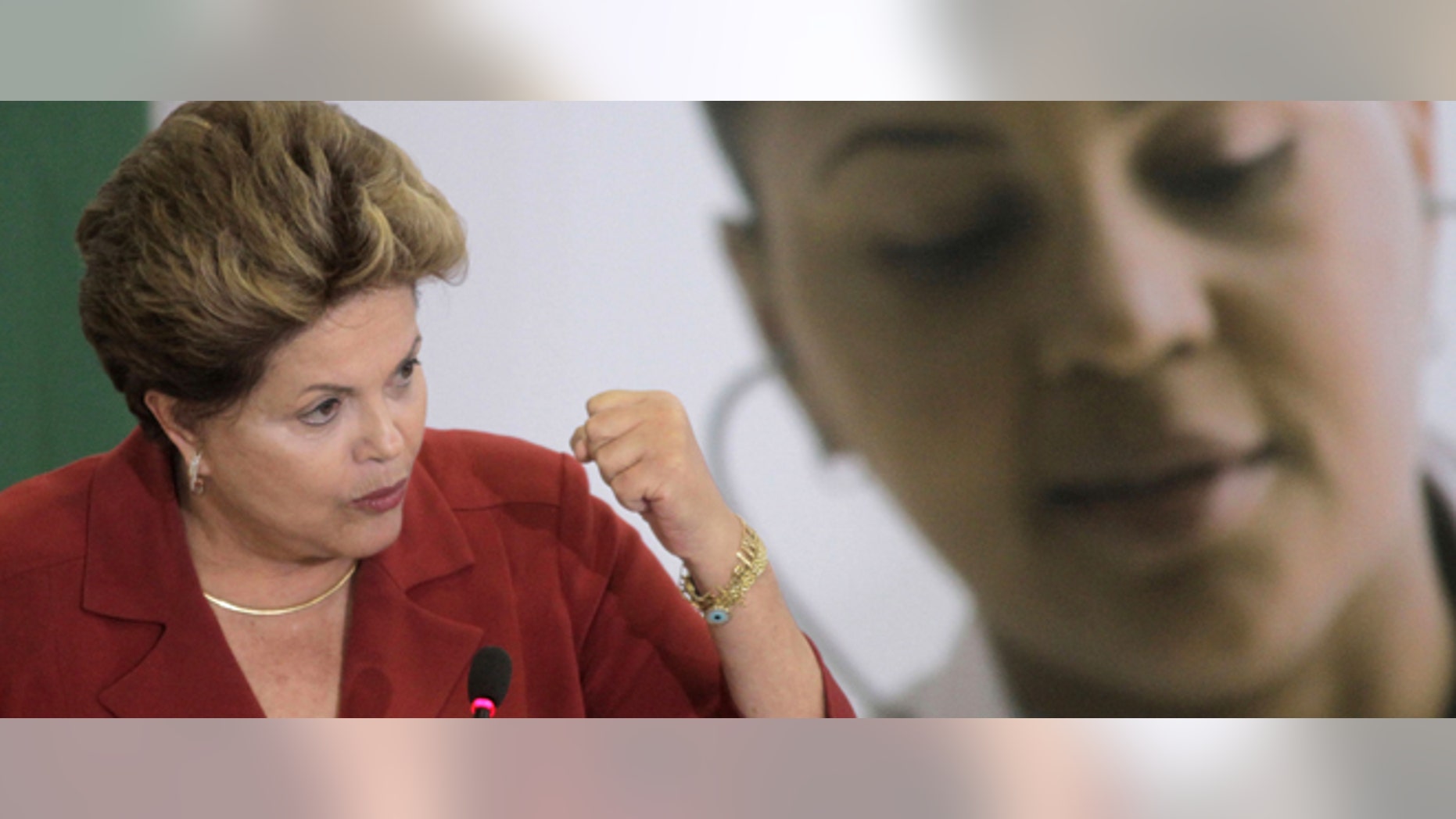 São Paulo – The United States has intelligence programs in several Latin American nations, including Argentina, Colombia, Ecuador, Mexico and Venezuela, to collect information on issues such as energy and oil, according to data originally released by the Brazilian newspaper O Globo.
O Globo has reported that information released by the National Security Agency leaker Edward Snowden showed Brazil is the top target in Latin America for the NSA's massive intelligence-gathering effort aimed at monitoring communications around the world.
But recent O Globo documents show the program expanded even further, gathering information on petroleum and energy in at least Venezuela and Mexico. There were no details on what the information might be.
It noted that judging by the volume of information collected, Brazil seemed to be NSA's top priority in the region, followed by Colombia and Mexico. The data show a high flow of messages obtained in Colombia between 2008 and March 2013.
In Venezuela, the U.S. surveillance intensified greatly after the death of President Hugo Chavez in March this year, O Globo reported.
The O Globo article was co-authored by U.S. journalist Glenn Greenwald, who broke the story of the spy program after obtaining documents from Snowden.
According to the paper, NSA had teams operating in the capitals of Colombia, Mexico, Panama and Venezuela, and Brazil, at least until 2002 in a spy mission known as Special Collection Service.
On Monday, U.S. Ambassador to Brazil Thomas Shannon met with Communications Minister Paulo Bernardo Silva to offer an explanation.
"The O Globo reports showed a picture of our programs that is not correct," Shannon told reporters after the meeting, adding that there is an "excellent cooperation" between Brazil and the United States.
Later, Minister Silva told Globo television network that no Brazilian telecommunications company was involved in the collection of telephone and Internet communications.
The O Globo story mentions two NSA spying programs allegedly used in Latin America this year: Prism, in February, and Boundless Informant between January and March.
Prism provided access to emails, Internet chats and voice calls to business users as Facebook, Google, Microsoft and YouTube, although their range is limited and does not allow large numbers of telephone and Internet communications.
With it, the NSA obtained data on oil and Venezuela's military acquisitions, energy and narcotics in Mexico and followed the movements of the guerrillas of the Revolutionary Armed Forces of Colombia (FARC).
Another program known as X-Keyscore was used at least in 2008 to spy on Colombia, Ecuador and Venezuela. The program identifies the presence of foreigners in a country through the language used in emails.
The newspaper said that Argentina, Ecuador, Panama, Costa Rica, Nicaragua, Honduras, Paraguay, Chile, Peru and El Salvador were also spied constantly although with less intensity.
The State Department spokesman U.S. Psaki Jen said "We have been clear that the United States collects information in foreign countries the same way all other nations do."
Latin America isn't alone in its concern; London-based advocacy group Privacy International filed a lawsuit on Monday over alleged spying of Internet and phone users in Britain. Earlier, officials in Germany, France, Hong Kong and other nations lodged complaints.
Brazilian President Dilma Rousseff said the nation would raise the issue at the 193-country U.N. International Telecommunications Union and also at the U.N. Commission on Human Rights since the "fundamentals" of human rights include "freedom of expression and the right to privacy."
"If there was any involvement of other countries, of other businesses that aren't Brazilian, then it's certainly a violation of our sovereignty, without a doubt, just like it's a violation of human rights," Rousseff said. "Now, we have to look at things without pre-judgment, we have to investigate."
Based on reporting by The Associated Press.
Follow us on twitter.com/foxnewslatino
Like us at facebook.com/foxnewslatino