U.S. court finds Chilean Army officer liable for killing of folk singer Victor Jara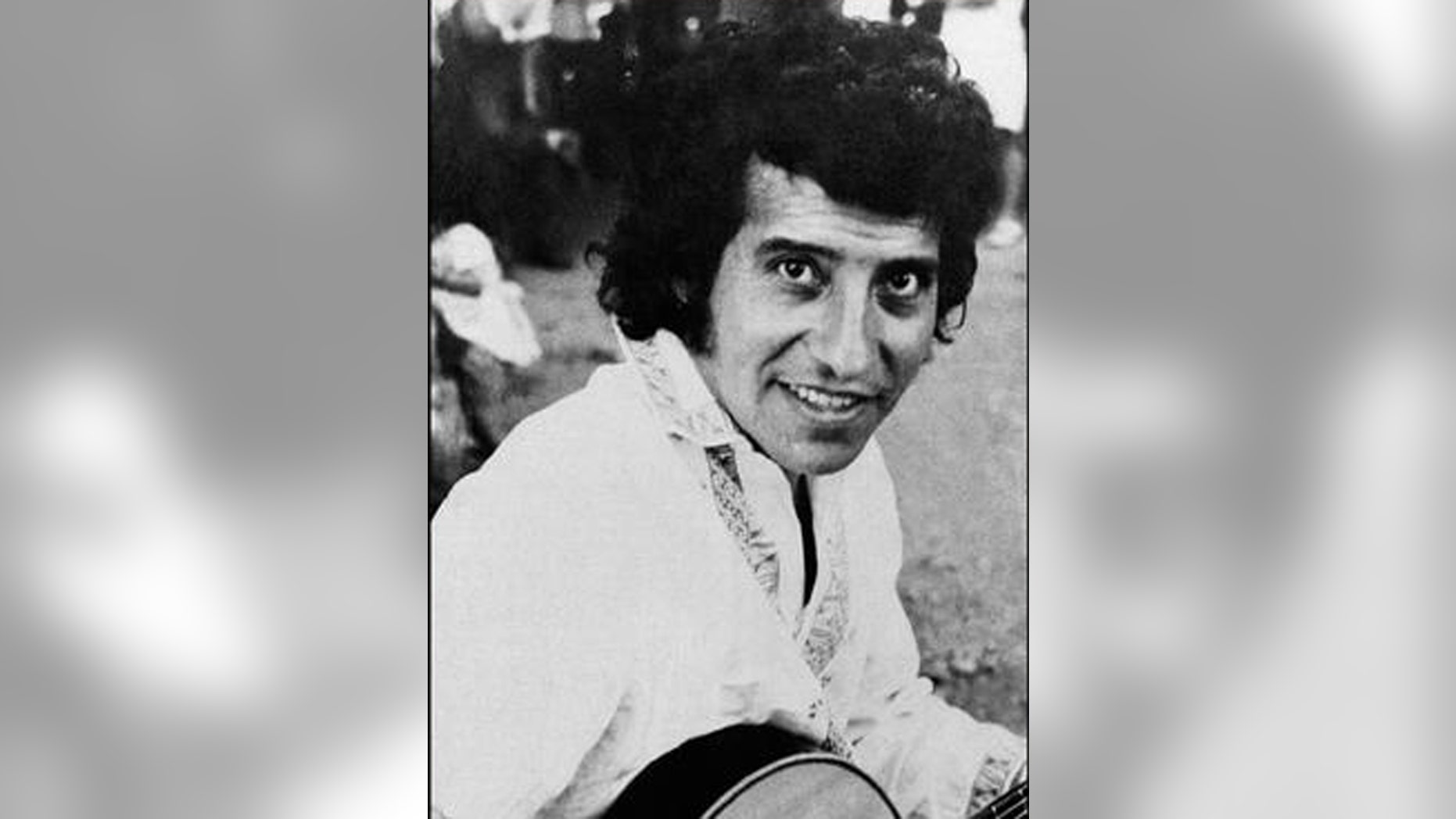 Off all the atrocities that occurred during the first days of Chile's military dictatorship in the 1970s, the murder of folk singer Victor Jara stands out as one of the most tragic and gruesome.
Jara – a musician and activist who was known throughout Latin America for his politically-charged ballads and as a founder of Chile's Nueva Canción (New Song) movement – was arrested in the days following the Sept. 11, 1973, coup by Gen. Augusto Pinochet that overthrew President Salvador Allende and  led to the torture and disappearance of thousands of leftists and other political dissidents.
Like many others who were captured, Jara was taken to country's national soccer stadium, which was used as a de facto prison and torture center.
While to this day the details of Jara's death are sketchy, it is known that on Sept. 16 the musician – after being tortured, electrocuted and having his wrists and the bones of his hands broken – was machine-gunned to death.
For decades, Jara's wife, Joan Jara, and human rights advocates around the globe have tried to find out who was responsible and to bring that person to justice.
More than 40 years later, the folk singer's family has been granted some consolation thanks to a jury in a Florida civil case ruled that a former lieutenant under Pinochet, Pedro Pablo Barrientos Nuñez, must pay them $28 million in damages.
Jara's family claimed that Barrientos was in charge of soldiers at the stadium, and the jury agreed.
"The Jara family has been pursuing some sort of accountability for the murder that has haunted and followed them for 43 years," Dixon Osburn, executive director of the Center for Justice and Accountability, told Fox News Latino.
"This is the beginning of justice for all the relatives in Chile awaiting the fate of what happened to their loved ones," Joan Jara told reporters outside the federal courthouse in Orlando, Florida.
Barrientos, who now lives in central Florida, had discounted a witness who claimed he was responsible and said the lawsuit should never have gone to court. His attorney, Luis Calderon, said no decision on an appeal had been made.
"We are disheartened by the jurors' verdict. We hoped it would have gone our way," Calderon said. "We are going to take stock and explore our options."
The lawsuit was filed by Joan Jara; the singer's daughter, Amanda, who was 8 when her father died; and his stepdaughter, Manuela, who was 13, under the Torture Victim Protection Act – which allows civil lawsuits to be filed in the United States against people who have committed torture elsewhere.
"It's a case for criminals to see that if they ever commit a crime anywhere on this planet, they cannot run away and hide," Amanda Jara said after the verdict.
Victor Jara was a popular singer and political activist who worked for the candidacy of Allende, a Socialist party candidate who was elected president of Chile in 1970. Allende's efforts to nationalize industries, including the takeover of U.S.-owned copper companies, drew fierce opposition internally and from the United States, which opposed leftist influences in Latin America during the Cold War.
"[Jara] was the most iconic singer in Chile," Osburn said. "Victor was somebody who took action for social justice through his music. He is still so revered in Chile, and that is why this case is so important."
Pinochet, an Army commander, orchestrated a coup against Allende's government in 1973. Allende killed himself after unsuccessfully leading resistance to the military assault on the presidential palace. Pinochet and the military junta he headed shut down Chile's Congress and persecuted opposition political parties and trade unions.
Soldiers rounded up Allende supporters and ideological enemies and sent them to the stadium where many were tortured or killed or simply disappeared without a trace.
The Associated Press contributed to this report.