U.S. consular office slated to open in Rio Olympic organizing headquarters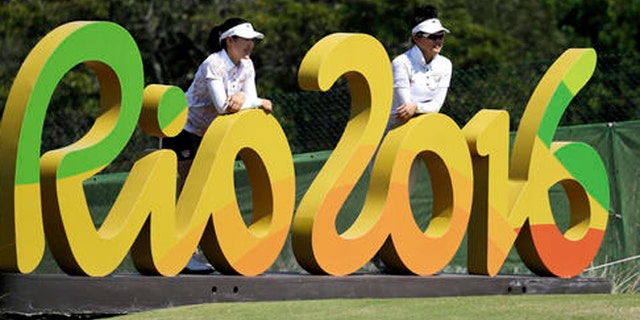 RIO DE JANEIRO (AP) – The parcel of land housing the Rio de Janeiro Olympic organizing committee headquarters could become the new location for a United States consular office.
The organizing committee's temporary home in central Rio will be abandoned in the next few weeks when staff move to smaller quarters in downtown Rio. Rio organizers say only 300 employees remain from a peak of about 5,000 when the games opened on Aug. 5. The committee will be dissolved next year.
"We have narrowed our search and are finalizing a site — potentially the current space that Rio2016 now occupies," the Rio de Janeiro consulate said in an email to the Associated Press on Thursday.
The organizing committee has been in temporary buildings, which would be dismantled in order for a new building to be erected on the property in a part of town called "Cidade Nova" (New City).
The consulate declined to disclose the purchase price, but Rio's most influential newspaper, O Globo, put the figure at 180 million reals ($57.3 million).
Consular officials said there was no timeline for the move from its 1950s-era building downtown. The statement called the building a "beautiful and historic site," but said it's no longer suitable for a diplomatic post.
Organizing committee spokesman Mario Andrada said there was some shock as the committee began to disband.
"People were happy the way the Olympics ended, but at the beginning of the phase we're in now, it was kind of strange," Andrada said. "We'll move to a smaller office downtown, and eventually all that will remain will be a lawyer's office to deal with eventual legal issues."
Andrada said the committee has been busy paying bills, and he said some have complained of late payments.
"In the beginning we had 20,000 different payments to make, either for creditors or for employees," Andrada said. "Now we have about 900. So it's moving fast."
The privately funded organizing committee ran short of money just as the games opened and needed at least a $30 million bailout in public funding to meet its obligations.
The organizing committee has said its operating budget was $2.8 billion, which was for running the game themselves.
In addition, Brazil is estimated to have spent $10-12 billion in public and private money to ready the city. Much of the private money was lured in by tax concessions and favorable loan terms from government lenders.