U.S. activist and vigilante released from Mexican prison after 3 years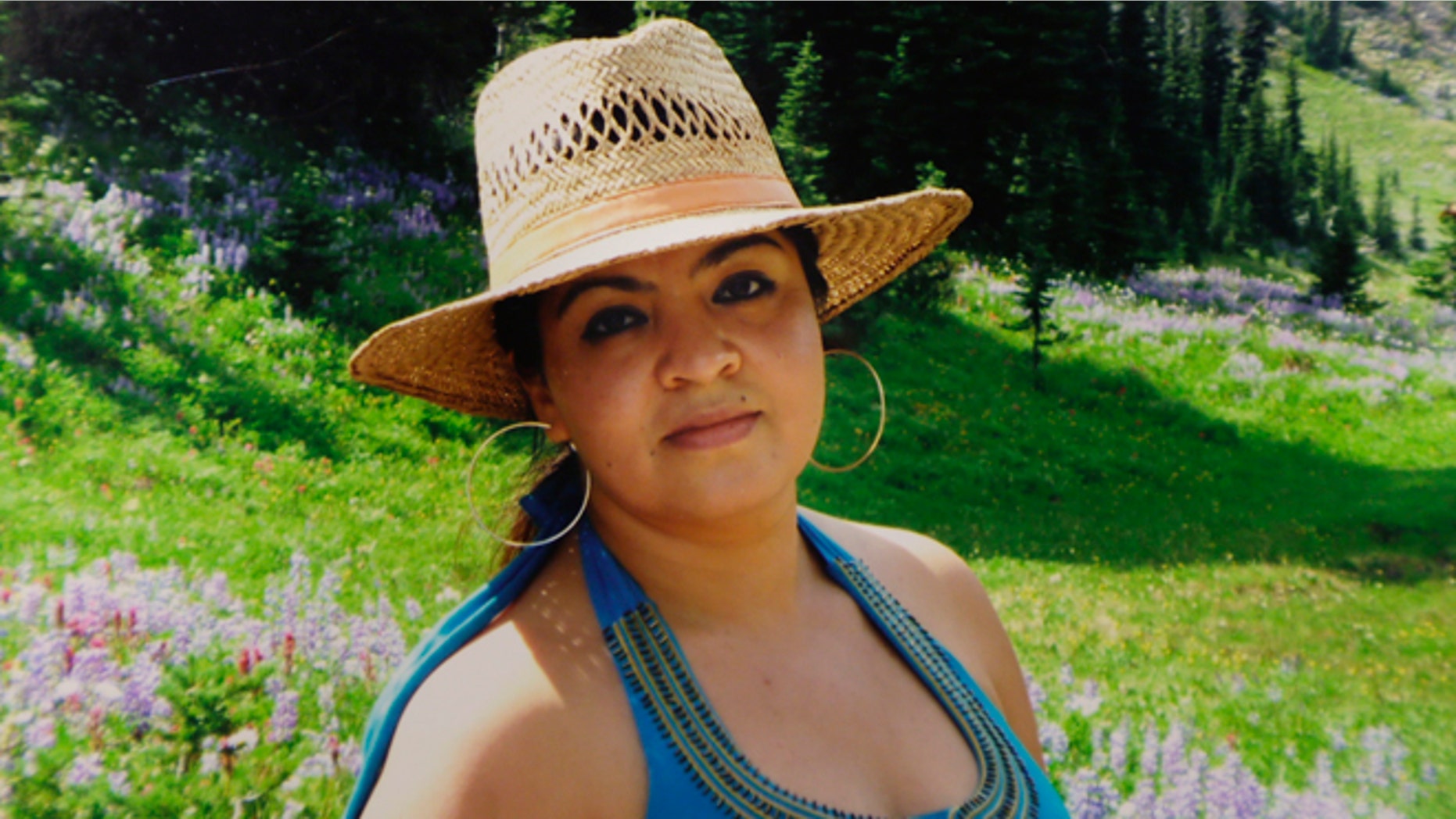 A Washington state woman whose detention in Mexico drew national outrage and international condemnation was released from a Mexican prison on Friday after two and a half years of incarceration.
Seattle resident Nestora Salgado was sprung from a Mexico City prison about a month after a United Nations panel ruled that her arrest was illegal.
Salgado was arrested in August 2013 after returning to her native Mexico to lead a vigilante-style community police force to stand up against the cartels and corrupt politics – all allowed under Mexican law.
Mexican police charged her with kidnapping dozens of people – charges she claims are all trumped up and no more than political payback.
Her husband said she had events planned with supporters all weekend and planned to return to the U.S. early next week.
"We're very excited to have her out. Thank God. But the damage has been done, especially after so long in solitary confinement," her husband, Jose Luis Avila, told Fox News Latino.
A child bride at 14, and a mother of three daughters, Saira, Ruby and Grisel, Salgado was sent to a high-security jail, where she was held illegally for 22 months without access to family or an attorney, her lawyer told Fox News Latino.
Salgado's arrest came as the country was dealing with a growing number of vigilante-style groups that were fed up with corrupt police forces and government officials – and some of those community police forces were just as crooked as the cops.
Human rights attorney Alexandra Gonza, who was representing Salgado in the U.S., said she was used as a symbol to send a message to corrupt vigilante groups that they would no longer be tolerated in Mexico.
It was a hunger strike lasting 30 days that launched global support and enabled Salgado to be transferred to the medical wing of a more relaxed facility in Mexico City.
"Once she was moved to the facility in Mexico City she was able to communicate with family, call her husband, meet with attorneys and receive support from the people who helped her in her social movement," Gonza said. "She was criminalized as a human rights activist. Now she's been released and we'll seek reparations."
After an outpouring of support and the UN ruling, Guerrero state judges dismissed the charges of kidnapping and homicide due to lack of evidence, according to the U.S. Campaign to Free Nestora Salgado.
Salgado moved from Mexico to the U.S. when she was 20 and is now a naturalized U.S. citizen. When she first returned to her hometown of Olinala, she brought aid to its desperately poor inhabitants – but what she discovered was a town run by criminal gangs, drug dealers, traffickers, kidnappers and murderers. She set out to organize a citizen police force following the murder of taxi driver who refused to be extorted by a local gang.
The group, who fights for the indigenous community, claimed to have held offenders and refused to release them. Authorities claimed otherwise and had Salgado arrested, at first denying they had her in custody, and charged her with having falsely detained dozens of people.
Much of the dispute in the case revolves around the somewhat hazy legal standing of community police in that area in Mexico. State law 701 guarantees Indian communities the right to form such forces.
Some people claim that Salgado is not an Indian, or point out that she wasn't elected under a traditional Indian governance system.
Avila dismissed the allegations.
"Of course she's indigenous," he told FNL. "Her parents and grandparents spoke in a native dialect."
Gonza said Salgado's fight is not over.
"She wants the freedom for the women she's worked with as well," Gonza told FNL.