U.K. Navy Seizes Pirate 'Mothership'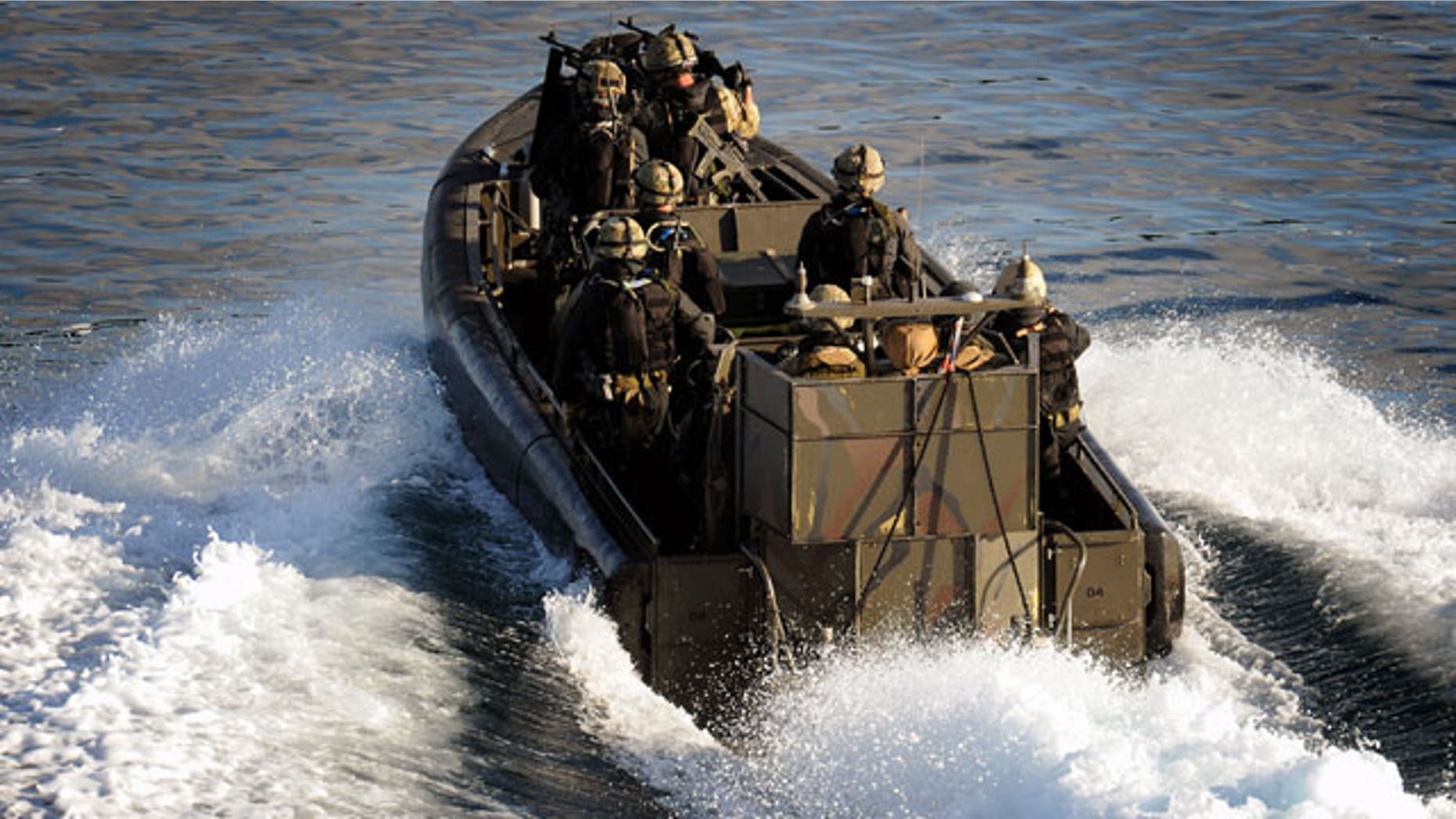 LONDON -- British marines detained four suspected pirates and freed 20 crew members who had been held hostage on a pirate "mothership" in the Indian Ocean, the government said Thursday.
The Ministry of Defense said that the dhow had been hijacked by pirates to use as a base and was involved in attacks on merchant shipping.
The ministry said pirates were holding a Pakistani crew of 20 on board when the British vessels HMS Somerset and RFA Fort Victoria -- part of NATO's counter-piracy task force -- closed in on the dhow last Friday some 200 miles off the coast of Somalia.
"This operation demanded high levels of seamanship to ensure that the dhow was kept under close observation as the boarding party moved in," said Capt. Shaun Jones.
Backed up by a helicopter, a boarding team surrounded the dhow and scaled the side of the sailing vessel -- a "quite tense" experience, according to the boarding team's commander.
"Through my weapon sight I could see dark figures moving in the shadows on the bridge," said Capt. Rod Yapp. "We quickly boarded and secured the dhow, then mustered the 24 occupants on her bow."
While pirates were seen ditching equipment and weapons before the boarding and setting a skiff adrift, the ministry said a "large cache" of weapons -- including a rocket-propelled grenade -- and equipment from a previously pirated ship were found on board.
The ministry said the four suspected pirates have been handed over to Italian authorities, on suspicion of involvement in the attack on the Italian cargo vessel MV Montecristo on Oct. 11.
Pirates attacked the Montecristo 620 miles off Somalia as the crew was hauling scrap iron to Vietnam on a journey that had begun Sept. 20 in Liverpool, England.
British and U.S. forces freed the cargo ship in a dramatic rescue last week after retrieving a message in a bottle tossed by hostages from a porthole alerting ships nearby that the crew was safely sealed inside an armored area.