Two US diplomats reportedly drugged at upscale Russian hotel last year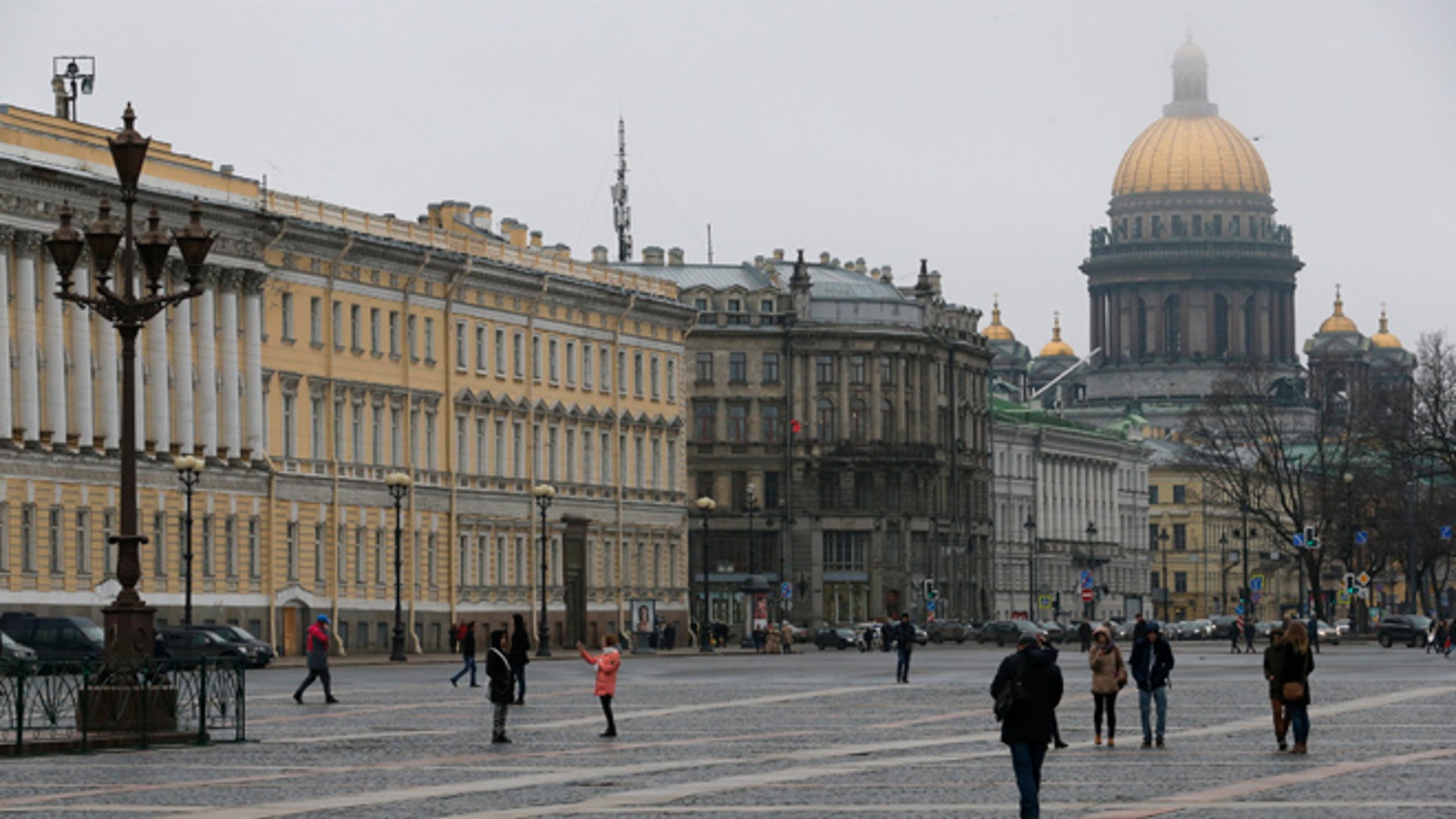 Two U.S. officials reportedly were given a date-rape-type drug last year inside an upscale hotel bar in St. Petersburg, Russia in what unfolded like a scene out of a spy thriller.
The two low-level diplomats—identified only as a man and a woman—apparently were slipped the drugs at separate times during a United Nations event in November 2015, but were not robbed. When one was treated at a Western medical clinic and medical staff reportedly tried to test sensitive tissue samples, the electricity inside the building suddenly cut out.
Radio Free Europe/Radio Liberty, which broke the story, cited an unnamed U.S. government official with knowledge of the incident. The report went on to say the drugged individual was flown out of the country in an attempt to collect tissue evidence, but too much time had passed.
Moscow asked for evidence about the drugging, but the U.S. reportedly had none due in part to the outage. The unnamed hotel—adding to the mystery—reportedly did not have a timesheet of personnel working at the time.
Elizabeth Kennedy Trudeau, a press officer at the State Department, said during a press conference Monday that she would not comment on the specifics of the reported incident but said "we are troubled; we remain troubled by the way our diplomatic and consular staff have been treated over the past two years."
"In particular, the harassment and surveillance of our diplomatic personnel in Moscow by security personnel and traffic police—has increased significantly," she said.
The officials were in St. Petersburg during the United Nations Convention against Corruption, which occurred on November 2 to 6 of 2015. The two reportedly were not top-level officials.
They were believed to have been drugged separately and there is no indication that they were robbed, the report said.
It's not the first recent episode highlighting a tense diplomatic relationship between Washington and Moscow.
In June, the U.S. expelled two Russian officials in response to an attack on an American diplomat by a Russian policeman in Moscow, in a development that further strained already tense bilateral relations.
A video of the scuffle shows a man exiting a taxi in an area resembling an embassy entrance and striding toward the doors. The guard bursts out of a sentry box and tackles the man, who is able to crawl through the entrance doors.
The Russian Foreign Ministry claimed the American was a CIA agent who refused to provide his identification documents and hit the guard in the face. Moscow says the policeman was fulfilling his duties defending the embassy.
John Kirby, the State Department spokesman, said at the time that the attack was "unprovoked and it endangered the safety of our employee."
FoxNews.com's Edmund DeMarche and The Associated Press contributed to this report