Two-time President Alan Garcia seeks a third term in office in Peru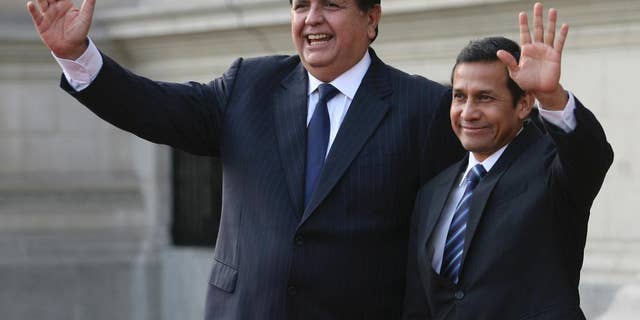 LIMA, Peru – Alan Garcia is now officially a candidate for a third term as Peru's president, with elections due in April.
The 66-year-old Garcia was president from 1985-90 during a period of runaway inflation and a worsening Shining Path insurgency.
He governed again from 2006-2011 during an economic boom that also saw Peru become the world's No. 1 cocaine exporter
The longtime leader of the center-left American Popular Revolutionary Party has been running third in opinion polls, with 9 percent.
Leading the polls is Keiko Fujimori. The daughter of disgraced and imprisoned former President Alberto Fujimori has 35 percent compared to 14 percent for Pedro Pablo Kuczynski, an economist and former prime minister.
This is Garcia*s fourth run at the presidency. He also ran in 2001.
Peru's constitution prohibits consecutive terms.