Two police officers, child killed in Turkey car bombing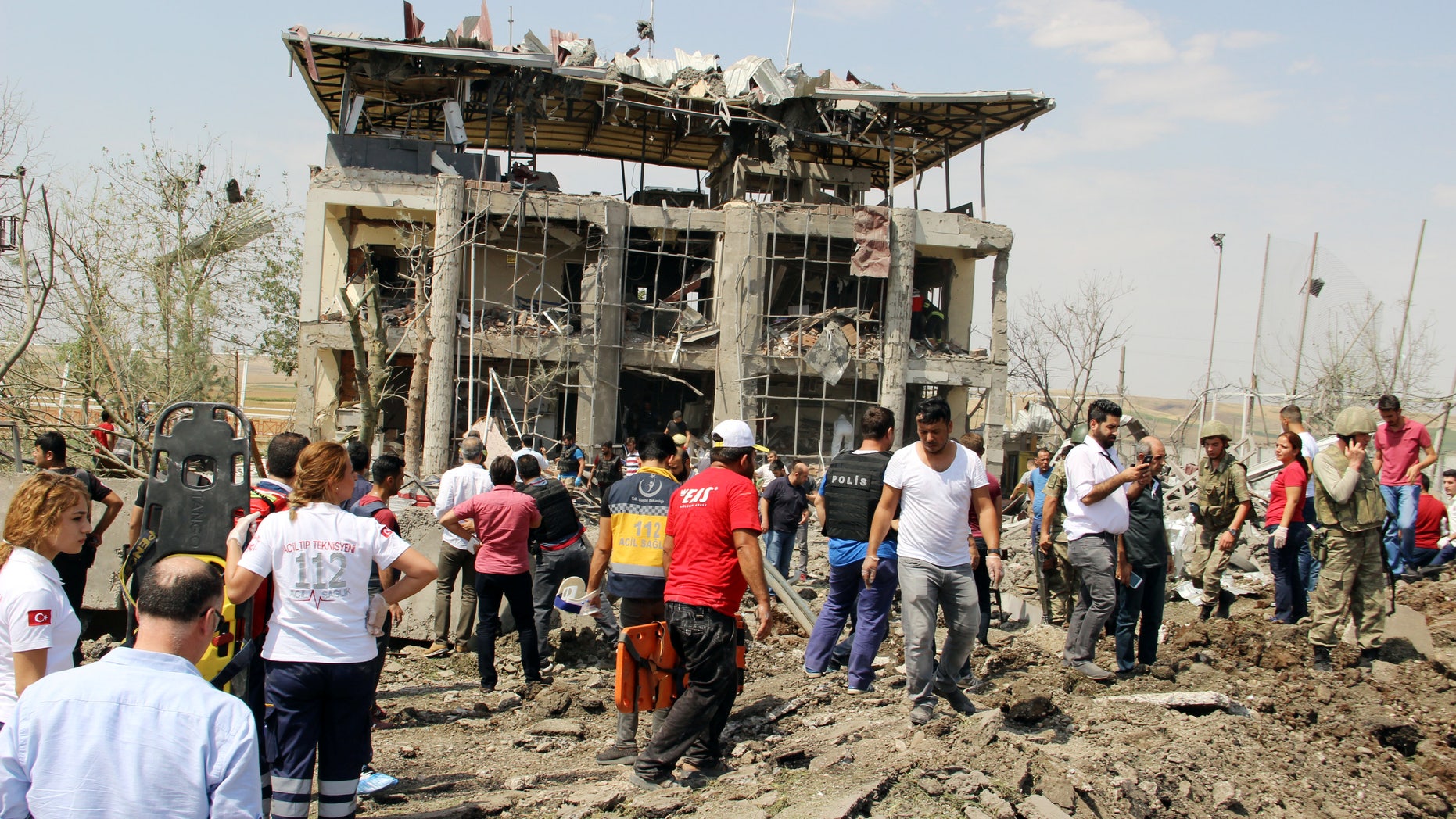 Kurdish rebels detonated a car bomb at a police station in southeast Turkey on Monday, killing two police officers and a young child, officials said. Some 25 other people were wounded.
The attack targeted a traffic-police station on a highway linking the city of Diyarbakir and the town of Batman, the state-run Anadolu Agency reported. The explosion tore a large crater on the highway while television footage showed a three-story building that appeared to have been gutted by the blast.
Officials blamed the attack on the Kurdistan Workers' Party, or PKK. The Diyarbakir governor's office said eight police officers were among the wounded.
Clashes between the PKK and Turkey's security forces resumed last year after a tenuous cease-fire collapsed. The PKK has frequently targeted police or military with roadside explosives or car bombs.
Last week, a wave of PKK attacks targeting Turkish police and soldiers in the mainly Kurdish southeast region, including Diyarbakir, killed at least 12 people. PKK commander Cemil Bayik had threatened increased attacks on police last week, in comments carried by Kurdish and Turkish media.
Monday's attack came on the day the PKK marks the start of its armed campaign in 1984, with attacks on paramilitary police forces in the two southeastern towns of Eruh and Semdinli.
Since hostilities with the PKK resumed last year, more than 600 Turkish security personnel and thousands of PKK militants have been killed, according to the state-run Anadolu Agency. Human rights groups say hundreds of civilians have also died.
Turkey and its allies consider the PKK a terrorist organization.