Two inmates in Spain recruited hundreds of militants for Iraq and Syria, police say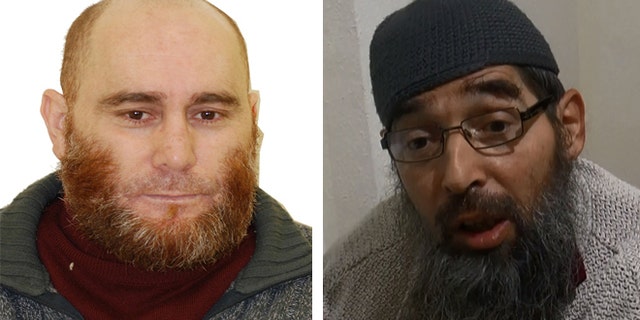 Two men serving prison sentences in Spain have been accused of recruiting militants for the Islamic State both inside and outside the penitentiary.
An Interior Ministry statement Monday said a man of Moroccan origin who is serving a sentence for domestic violence outside the central city of Segovia is under investigation for recruiting jihadists from prison and sending them to Syria and Iraq to train with ISIS fighters. The prisoners he recruited were nearing the end of their sentences.
The statement said the man, who has not been identified, also made unspecified threats in the name of Islamic State leader Abu Bakr al-Baghdadi.
The Interior Ministry said the arrest was part of moves to clamp down on the radicalization of prisoners.
Over the weekend, El Pais newspaper reported that Belgian-born Mustafa Maya Amaya, a former drug addict and now Islamic extremist, confessed to sending more than 200 jihadists – many of them from France, Tunisia Turkey, Egypt or Belgium – to Syria and Iraq.
Maya, who is 52 and wheelchair-bound, was questioned by a Spanish prosecutor at the request of French authorities after finding Maya's name mentioned in several emails as authorities were investigating the Paris terrorist attacks.
According to El Pais, Maya told prosecutor Marcelo de Azcarraga, "I do not support jihad, but I have helped those who was asked me to go to jihad." When asked about the number of people he sent to Syria and Iraq, Maya just said, "More than 200."
El Pais reported that French police found a Skype video in which Maya told a French jihadist where to purchase a Kalashnikov rifle, an assault weapon. He told the man to avoid the black market in Marseille "because it was very expensive" and recommended to try Egypt instead.
Both attacks carried out in France this year used the automatic rifles.
The son of Spanish parents, Maya is married to a Moroccan and lived in northeastern Morocco until December 2012, when he escaped a police raid. He relocated to the border city of Melilla, where he was arrested in May 2014.
Spanish police have arrested some 60 suspected militants and recruiters so far this year.
With reporting by the Associated Press.
Like us on Facebook
Follow us on Twitter & Instagram