Two held after 15 asylum seekers found on ferry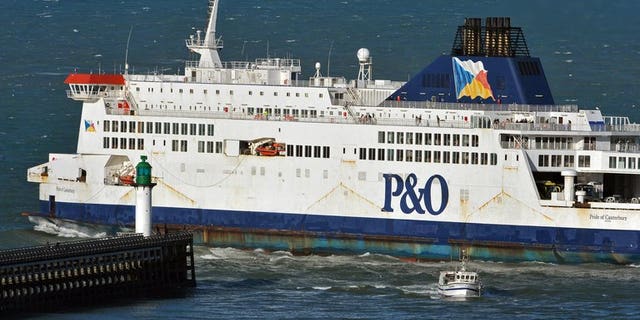 LONDON (AFP) – Police arrested two people Wednesday after 15 asylum seekers were found hidden in a tanker on board a ferry at the port of Dover.
Two of the immigrants were taken to hospital after their discovery on board the Spirit of France ferry run by British firm P&O, a spokesman for Port of Dover Police said.
Several other members of the group received medical attention but were not in a life-threatening condition.
The local ambulance service said some of the asylum seekers were suffering from "minor breathing difficulties and chest pains".
A powder was found in the tanker but police said it was not hazardous.
The police spokesman said: "The Port of Dover can confirm that a critical incident is under way concerning 15 asylum seekers found in a tanker on board P&O's Spirit of France.
"Emergency services are at the scene and are dealing with the situation in close cooperation with port staff.
"Thirteen of the asylum seekers are non-critical but two have been taken to hospital.
"Two drivers are in custody."
He declined to comment on where the asylum seekers may have come from.
Services from the port were not disrupted by the discovery on the ferry, which travels between Dover and Calais in northeast France, the spokesman said.
In 2000 the bodies of 58 Chinese illegal immigrants were found in a lorry at the port. The victims suffocated after they were smuggled into Britain in a sealed container.