Two dead, including gunman, after Sydney shooting and standoff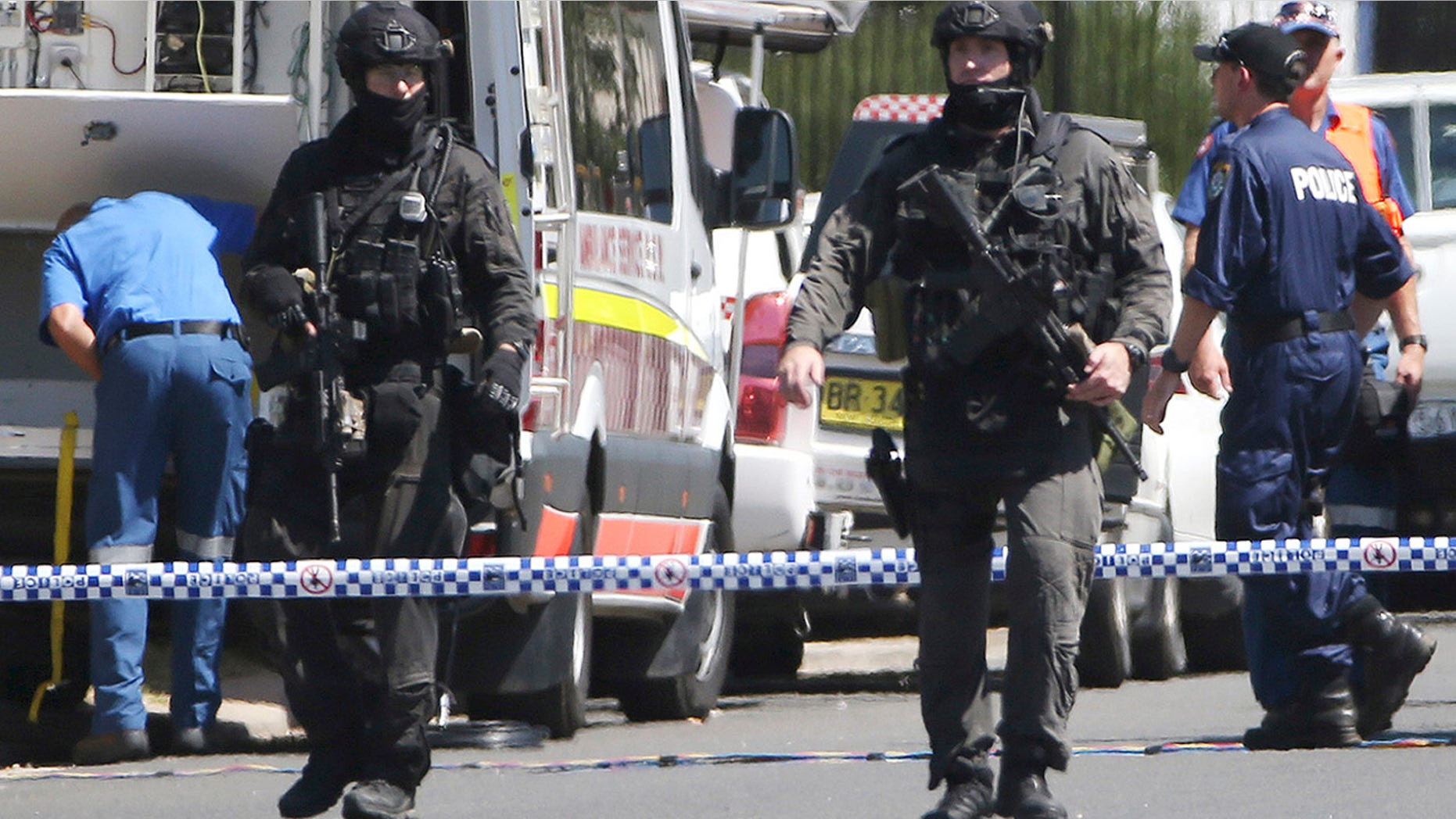 A gunman shot three men, one fatally, at a signage business in a suburb of Australia's largest city Monday, beginning a six-hour standoff that ended with the gunman's death and the rescue of three people from the building.
A heavily armed tactical response team stormed the building shortly after 5 p.m. local time (1 a.m. EST). They found the 33-year-old gunman dead of an apparent self-inflicted gunshot wound, New South Wales police spokesman Mark Brett said.
Police also found three other people hiding inside the building and escorted them outside, Brett said. It was not clear whether they had been held inside by the shooter or had been hiding the whole time while they waited for the standoff to end.
The drama began at approximately 10:45 a.m. local time Monday (6:45 p.m. Sunday EST), when the initial shooting was reported in an industrial area of Ingleburn, about 25 miles from Sydney. Authorities said one man died at the scene, and two other men were taken to a hospital for treatment.
Australia's Daily Telegraph newspaper identified the deceased shooting victim as 43-year-old Michael Bassal. The paper also reported that the two wounded victims were Bassal's brothers, but their names were not immediately given. Brett said one of the wounded victims was undergoing surgery, while the other had superficial wounds to the lower part of his body.
Witnesses from nearby businesses say they heard five gunshots ring out. Streets were shut down around the area and workers in nearby offices were told to stay inside and keep away from windows.
Police do not know what prompted the shooting, Brett said. He would not say how long the suspected shooter had been dead, or say whether police negotiators had been in contact with him at any point during the standoff. Brett also declined to specify what kind of firearm was used, beyond saying it was a "long-arm weapon."