Two American bodies identifed in Mt. Everest deaths, US tour group believed to be stranded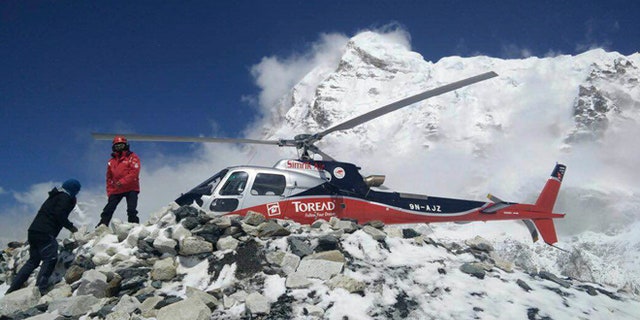 NEWYou can now listen to Fox News articles!
Authorities Monday identified the bodies of two Americans killed in the major earthquake that struck Nepal as other stateside families desperately awaited word on their loved ones.
Thomas Ely Taplin and Vinh B. Troung were among the 17 trekkers believed to have been killed at the Mt. Everest base camp when the massive quake hit Saturday.
As many as four Americans died in the quake, all at the Mount Everest base camp, the State Department said Monday. The two others have not yet been officially identified, either because consular officials have not confirmed their identities or next of kin has not been notified.
But their companies publicly identified them this weekend. Marisa Eve Girawong worked for Seattle-based guide service Madison Mountaineering, and Google, Inc. confirmed that executive Dan Fredinburg was climbing the peak with three colleagues who survived.
State Department officials say they are doing everything in their power to help facilitate rescue efforts and track down Americans stranded in Nepal.
The 7.8 magnitude earthquake left at least 4,000 dead in the country.
"The safety and security of U.S. citizens overseas is a top priority of the Department of State," one official told FoxNews.com. "The U.S. Embassy and the American Club continue to shelter U.S. citizens and their family members following the earthquake. Approximately 85 U.S. citizens remain at the Chancery and 220 U.S. citizens at the American Club.
"I'm just at a loss. I don't know what to do."
"We are fielding hundreds of welfare and whereabouts calls both in Kathmandu and through the Bureau of Consular Affairs in the United States."
Another group of Americans on an "artist's tour" is reportedly stranded on a remote countryside road along the Nepal-Tibet border.
As many as nine Americans were a part of the tour, conducted by a Louisiana travel agency, which traveled from Dubai to Kathmandu and through the countryside into Tibet, learning about the art of the region and applying it to sketches and painting they worked on along the way.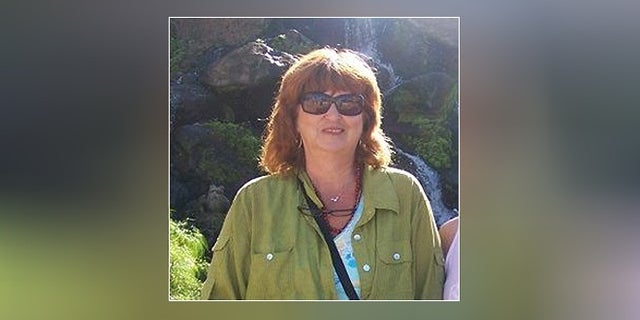 It is believed that these travelers are stranded on a road leading across the border from the Nepalese village of Liping, unable to go forward or back into town. With limited food and water, as well as two of the travelers reportedly suffering from altitude sickness, family members back in the States are left with no updates and fearing the worst for their loved ones.
"I'm scared to death," Jeanne Toewe, whose 67-year-old sister Joanne Long is among those stranded, told FoxNews.com. "I'm just at a loss. I don't know what to do.
"I know that two of them are suffering from altitude sickness. I don't know if she is one of them. She's not in bad health, but she's not in great health, either."
Toewe said her sister was an avid traveler, but that this trip was the first time she went to a remote location without her husband and other family.
"She was looking forward to this trip," she said. "This is her once in a lifetime opportunity."
Joanne's daughter, Jeanette King, said she last spoke to her mother Saturday after the first earthquake struck.
"She told me that they were stuck on the road under a tarp," King told FoxNews.com. "She told me how they were going to try and continue on to Tibet but could not because the road was flooded out."
It is believed that the group is trapped on the Araniko Highway, a thoroughfare that connects the cities of Kathmandu and Singapore. It is considered one of Nepal's most dangerous highways with its extremely deep slopes and is prone to landslides from heavy rain.
"They were going to try and walk the roads but they can't because of all the rain," King said. "They were also running out of food and water."
King said the last conversation with her mother was before a second quake struck. It's believed that their cell phones ran out of power and that network towers were knocked out.
Rescue efforts appear to have been stalled in that part of Nepal due to a government hold on opening the airspace during the first 48 hours after the earthquake struck.
Nate Matthews, whose mother-in-law, Beverly Brown, 62, is on the same tour as Long, told FoxNews.com that a private search and rescue group is currently running operations to find and extract as many as 50 Americans missing in the region.
"We're worried," Matthews said. "The air space hasn't been cleared yet."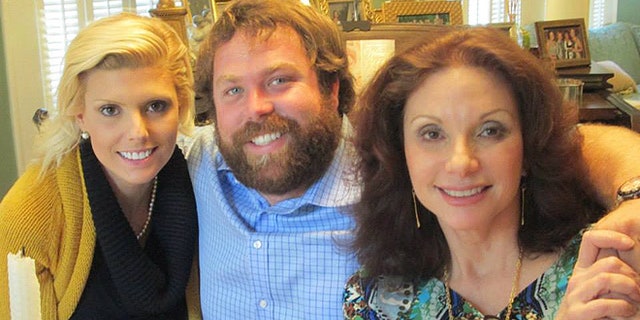 Matthews also said that his family has received help from his local politicians in facilitating his mother-in-law's safe return home.
"Our office has contacted the State Department in hopes that the State Department can assist these American citizens who are stranded in Nepal under very excruciating and dangerous circumstances," Congressman Mo Brooks, R-Al., said in a written statement to FoxNews.com. "Hopefully the State Department has enough resources available to launch a rescue effort. Our office is in the process of contacting our Canadian allies inasmuch as this relatively small tour group has both American and Canadian citizens in it."
While the travelers' situation seems grim, there was a glimmer of hope Monday afternoon.
Matthews said he had received word that 23 Americans were rescued in the same area where the group is believed to be, but information from Nepal was still scant.
"It fits the profile. We are hoping that Beverly and her group were in that rescue. But we don't know for certain."