Turkish Muslim TV host known to surround himself with 'kittens' arrested on sex assault, fraud, other charges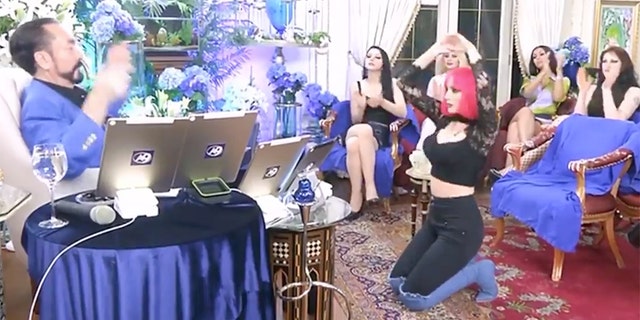 A controversial Turkish TV host known for giving his sermons while surrounded by a group of scantily clad women he calls his "kittens" was arrested Wednesday in Istanbul on numerous charges including sex assault and fraud.
Adnan Oktar, also known as Harun Yahya, was arrested in his villa in Istanbul by the city's police financial crimes unit, Al Jazeera reported. Video footage reportedly showed Oktar and other suspects being escorted to a hospital for medical checks before being questioned by police.
About 234 of his followers were also being sought in a series of raids that has spanned five cities, including Istanbul. Oktar and his followers are accused of forming a criminal gang, fraud, kidnapping, money laundering, exploitation of religious sentiments, blackmail and sexual abuse.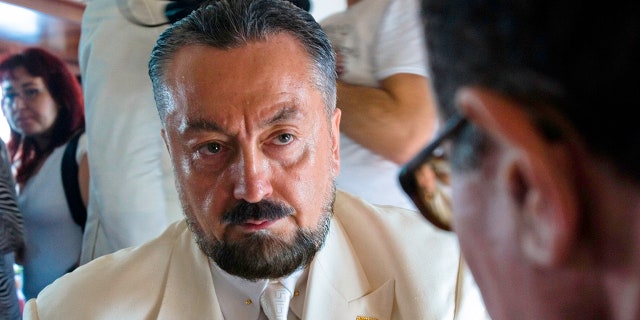 So far, 166 of the suspects have been detained in raids at 120 addresses in four provinces. Dozens of weapons and ammunition, a bulletproof vest and an armored vehicle were seized during the search.
FAMILY OF KURDISH FEMALE FIGHTER SEEN NAKED, MUTILATED IN GRAPHIC VIRAL VIDEO SPEAKS OUT
A court ordered that the property of all suspects be seized and government trustees were appointed to companies, foundations and associations, according to state-run Anadolu agency.
In February, Turkey's media watchdog imposed fines on Oktar's TV channel and suspended broadcasts of shows, during which he holds Islamic theological discussions surrounded by his "kittens." The women are often provocatively dressed, have had plastic surgery and have bleached blond hair. More than 100 of those expected to be detained are women.
Oktar has also written numerous books promoting creationism and conspiracy theories.
"It's a British plot," Oktar told journalists when they asked why he was being held.
GREECE EXPELS RUSSIAN DIPLOMATS OVER ALLEGED PROTEST MONEY
People gathered outside the hospital were booing and mocking Oktar.
Ceylan Ozgul, a woman who appeared on Oktar's shows, told Anadolu she escaped the network in 2017 after spending a decade inside. She said, "Girls who are seven, 10, 14, 17 years old are abused here and there are girls who are repeatedly raped." She warned parents on social media to watch out for their children.
The Associated Press contributed to this report.
EDITOR'S NOTE: A previous version of this report referred to Adnan Oktar as a televangelist. He hosts TV programs focused on the Islamic faith.