Turkey's president: No refugee deal without EU visa waiver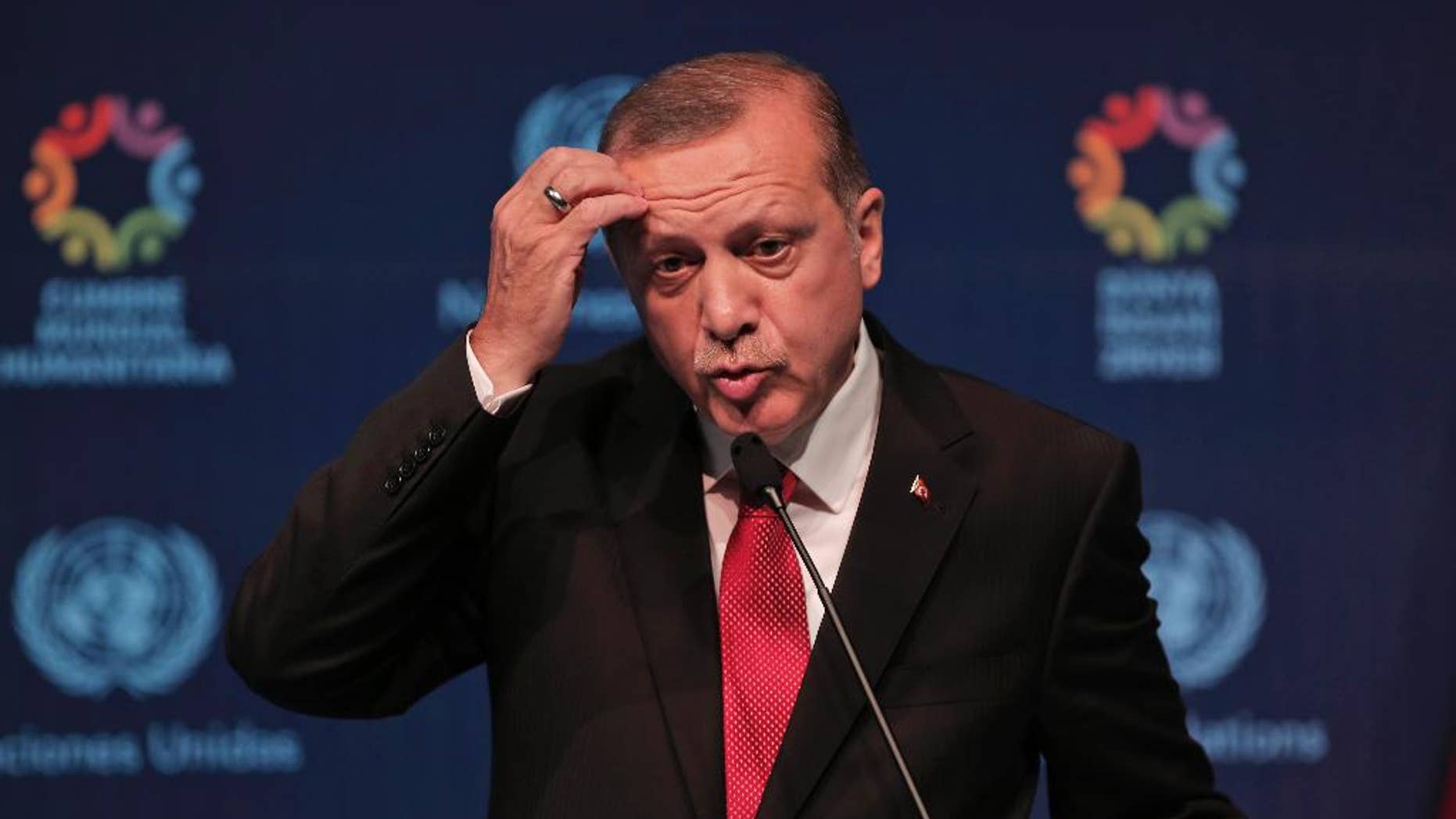 ISTANBUL, TURKEY – Turkey's president has warned that his country wouldn't move forward on implementing a refugee readmission agreement with the European Union unless visa requirements are lifted for Turkish citizens without further conditions.
Recep Tayyip Erdogan said Tuesday that: "If you're still imposing criteria on Turkey which provides important support to the European Union by preventing those living in camps and pre-fabricated homes who are waiting to go to Europe (from getting there), then I'm sorry."
Erdogan added that if further bilateral talks on the visa issue didn't yield results, "the readmission agreement" on refugees wouldn't be approved by Turkey.
The EU has offered Turkey a visa waiver as one of several incentives to get it to stop migrants leaving for Europe and readmitting those who reach Europe illegally from Turkey.