Tunnels, rockets leave Israelis near Gaza fearing next uprising
NAHAL OZ, Israel-Gaza border – Residents of the southern Israeli town of Sderot near the Gaza border are increasingly angry at what they see as their government's failure to protect them from the threat of terror over their heads and under their feet.
The destruction of a newly discovered Hamas terror tunnel leading out of the Gaza Strip earlier this week fueled fears that another cross-border war is growing ever closer. And rockets fired into Israel from the Palestinian enclave, while far more sporadic, have never ceased, say weary Israelis.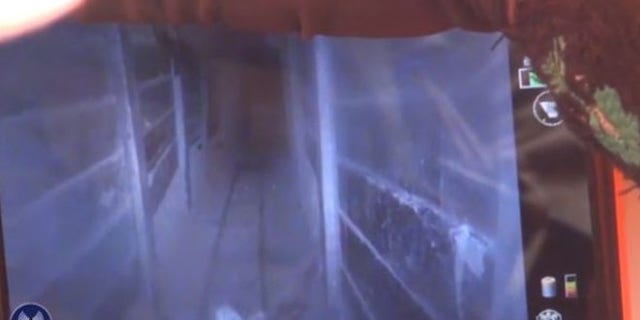 "Every generation has its challenges," Miki Zohar, spokesman for Prime Minister Benjamin Netanyahu's governing Likud party, said at a recent meeting over security concerns in the southern town covered by the Times of Israel.
"Is that all you have to say?" fired back a local official who earlier had lamented the fact that no senior government member had attended, in contrast to senior politicians from the opposition parties who were present and spoke out.
"I see them riding on donkeys and not in cars. But on the other hand, I see a huge investment in building tunnels, in rockets, et cetera."
Zohar touted the discovery of the tunnel – using new technology – as evidence the Netanyahu administration is on the case. But residents of the border communities heckled him, arguing they have been left exposed to potential terror attacks by the government's lack of substantive action in the aftermath of the summer 2014 conflict, after which it was promised that all means would be immediately employed to protect them.
On Thursday, FoxNews.com visited the military base at Nahal Oz, which abuts Hamas-controlled Gaza and is close to the scene of a vicious firefight when Hamas terrorists emerged from a tunnel during the 2014 war and killed five Israeli soldiers guarding the adjacent kibbutz.
The seven-week battle that began in July, 2014, when Israel mounted "Operation Protective Edge" to destroy tunnels and stop rocket fire, claimed more than 2,000 Palestinian lives, (up to 1,000 of them terrorists, according to latest estimates), and 73 Israeli lives, 66 of them soldiers. Recently, Israel has been grappling with a six-month long uprising where Palestinians have mounted terror attacks using knives, cars and bombs, mainly in Jerusalem and the West Bank.
"The quiet here isn't a genuine quiet. It's a kind of phony quiet," a senior Israel Defense Forces officer said. "On the other side of the fence, we can see a great deal of activity in preparation for the next war. We have no doubt they are preparing for another conflict. They are keeping a very close on eye on what we are doing. They are maximizing their efforts in an attempt to surprise us at some point."
Looking out from a fortified bunker straight over the border fence and into Gazan territory earlier this week,, a Hamas flag could clearly be seen waving. Trucks were clearing rubble from nearby Shejaiya, scene of the most intense fighting of 2014 and reportedly the hub of what had then been a far more extensive network of tunnels than Israeli intelligence had anticipated.
The officer had no doubt that new construction of tunnels continued, likely aided by materials Israel has allowed into Gaza for humanitarian civilian projects.
"I see poverty on the other side," he said. "At night, I see there is no electricity. I see them riding on donkeys and not in cars. But on the other hand, I see a huge investment in building tunnels, in rockets, et cetera. You can see there is money, but it's not going to the right places."
Hamas' reach goes beyond the Gaza Strip, as highlighted by word that Monday's bombing of a bus in Jerusalem was allegedly carried out by a Hamas cell. Critics charge that international funds supposedly destined for the reconstruction of the Gaza Strip in the aftermath of the last war have been diverted and are used for building tunnels, buying weapons, and training a new generation of terrorists. They cite rampant corruption and the brutal silencing of dissenting voices, and are highly skeptical that even a modest amount of the international donations actually reach the average Gazan.
A damning World Bank report, published April 14, highlighted the fact that while many European countries and the U.S. have sent aid to Gaza, regional Arab states, seemingly far more wary about the ultimate destiny and use of the funds, have generally failed to honor their commitments to their Arab brethren.
Arab states promised billions to help Gaza rebuild following the 2014 fighting. Yet Kuwait has delivered none of the $200 million it promised, Qatar has sent only 15 percent of the $1 billion it pledged, Saudi Arabia has given just a tenth of the $500 million it promised, the United Arab Emirates have given just 15 percent of the $200 million it agreed to send, and even Turkey, for long Hamas' most vocal international supporter, has sent just a third of the $200 million it pledged.
In contrast, the U.S. delivered every cent of the $277 million it promised to Gaza.
"[Hamas] is trying to develop capabilities in just about every sphere," the IDF officer noted. "By sea, by air, with drones, all sorts of things, all the time, as well as the capability to carry out suicide bombings here [at the border], something we haven't seen before. They are preparing, and they have a lot of fighters."
Aside from touting the tunnel-detecting technology, Israel has been tight-lipped when pressed for specifics on preparations being taken by Israel. It's a contrast to recent years, when the Iron Dome anti-missile system and its capabilities were routinely touted both to assure citizens and to deter rocket attacks.
"I imagine that a strategic decision may have been taken to speak less about what we are doing so that the enemy doesn't know what's going on," the officer told FoxNews.com. "What I can say is that we are extremely busy, but we prefer to talk less and get on with our work. What we are doing now is completely different to anything we did in the past, including in the last conflict. I can't say more than that."
Few in Israel or Gaza seem to question if there will be another war.
"The resistance will startle the enemy with more than the surprises it had during the last war," Hamas representative Salah Bardaweel told the Jerusalem Post in February.
Israel too, it seems, having apparently learned from previous experience, is now reluctant to say very much about what lies in store in the next round of fighting, but the senior officer did eventually drop a veiled hint.
"The biggest achievement will be made at the beginning," he said. "The longer it goes on, the less likely it is to achieve its goals."
Paul Alster is an Israel-based journalist. Follow him on Twitter @paul_alster and visit his website: www.paulalster.com