Trump's call inspires hope in Taiwan, concern in Beijing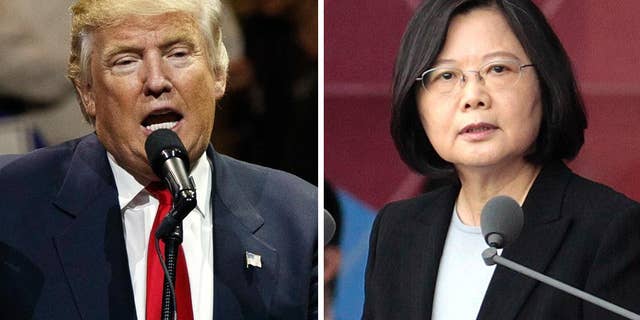 NEWYou can now listen to Fox News articles!
TAIPEI, Taiwan – Donald Trump's 10-minute phone call with Taiwan's president has raised the hopes of some Taiwanese that the United States will work more forcefully with the island.
But the U.S. president-elect also inflamed the complex relationships between America, China and Taiwan, which China regards as a renegade province.
Whether the U.S. president-elect meant to jump into the generational fight between China and Taiwan remains an open question. But by speaking to Taiwanese President Tsai Ing-wen, Trump upended four decades of American foreign policy and engaged China directly on the issue of Taiwan, which Beijing has threatened to reclaim by force if necessary.
One former American official in Taiwan says he thinks China is waiting to see what Trump does next before responding.