Tropical Storm Isaac Halts US Oil Production in Gulf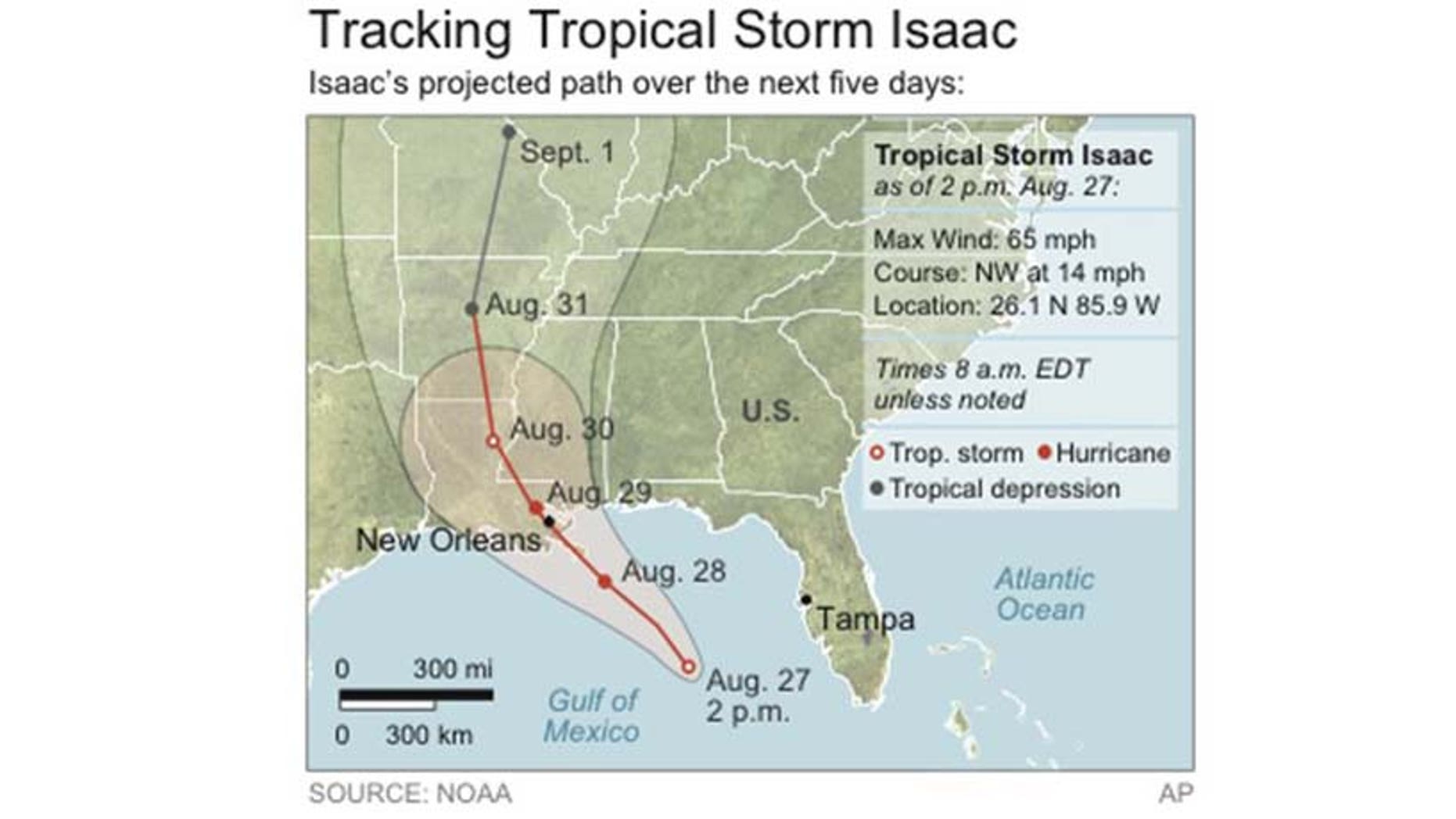 The arrival of Tropical Storm Isaac is having quite an impact on American oil production in the Gulf of Mexico.
Isaac has already halted 78 percent of U.S. oil production, according to the  government. 
 
The Bureau of Safety and Environmental Enforcement reports about 1 million barrels per day of oil production has been stopped as companies have evacuated 346 offshore oil and gas production platforms. That's 17 percent of daily U.S. oil production and 6 percent of consumption.
The agency says 2 billion cubic feet of natural gas production is also affected. That's about 3 percent of daily U.S. production and consumption.

Production is expected to quickly resume after the storm passes. The price of U.S. benchmark crude oil fell 68 cents to $95.47 per barrel. Natural gas fell 5 cents to $2.65 per 1,000 cubic feet.
Currently, Isaac remains a tropical storm with maximum sustained winds of 65mph and is moving across the Southeastern Gulf of Mexico toward the WNW at 14mph.
Isaac is showing signs of organization with deeper convection near the center of the storm and an eyewall which is trying to develop.
Isaac is a large storm, with tropical storm force winds now up to 240 miles out from the center of the storm.
There has been a shift in track towards the west, landfall now forecast for New Orleans late Tuesday night into early Wednesday at a strong category 1 with maximum sustained winds of about 90mph.
Isaac is forecast to slowdown as it approaches the Northern Gulf Coast, which means a prolonged period of tropical storm and hurricane conditions for residents in the hurricane warning area, from Southeastern Louisiana to the coast of Alabama.
A storm surge of up to six-12' possible from New Orleans to Mobile, Ala. Locally up to 18" of rain can occur as well.
Tropical storm conditions as early as late tonight are possible with hurricane conditions possible tomorrow.
Tornadoes possible as rain bands move inland. The threat on Monday is along Gulf Coast down into Central Florida.
Follow us on twitter.com/foxnewslatino
Like us at facebook.com/foxnewslatino