Trayvon Martin Case: City Commissioners Will Vote on Resignation of Police Chief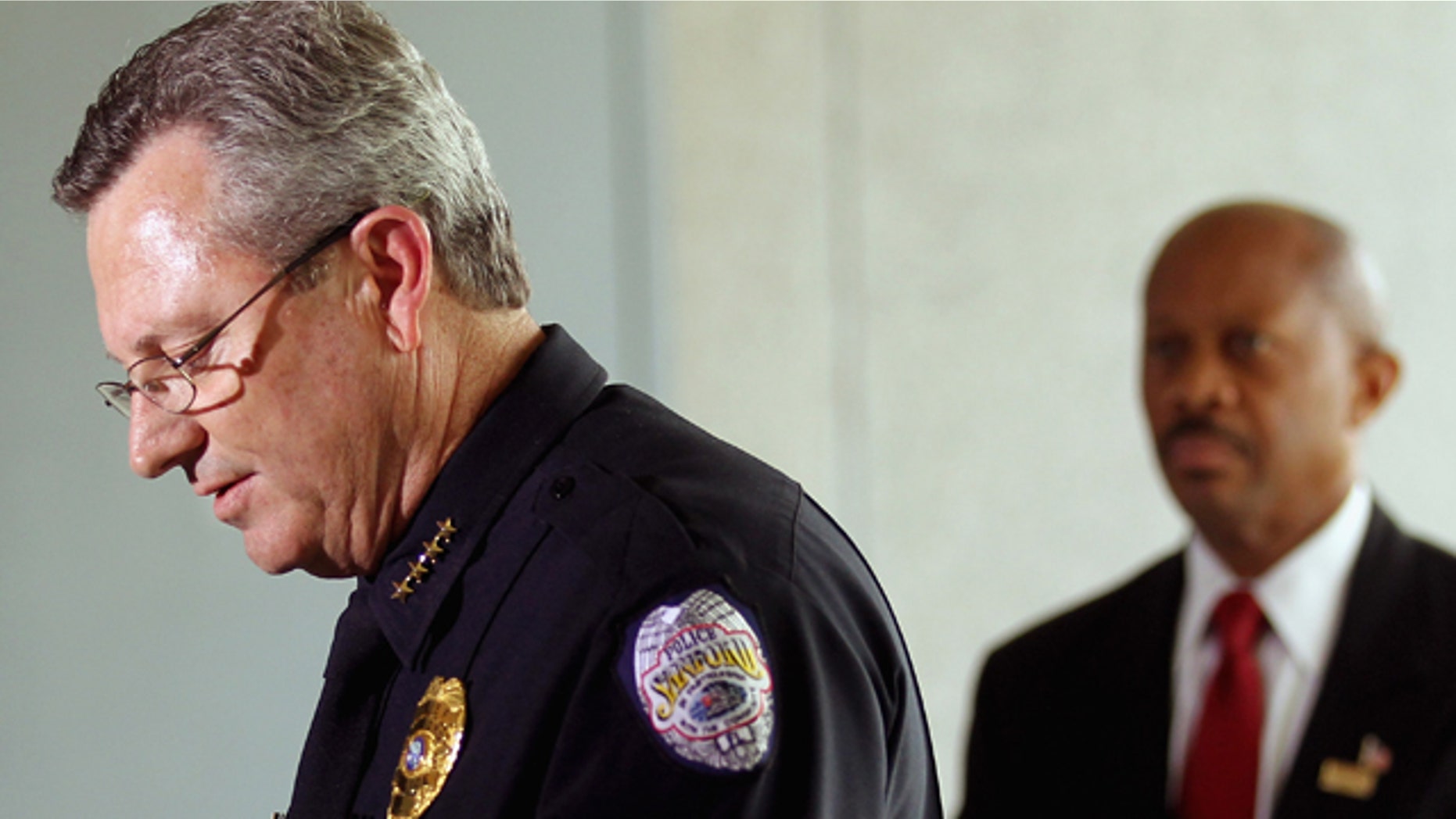 The resignation of Bill Lee, who was ruthlessly assailed over his handling of the Trayvon Martin case, may become official.
The Sanford city commission will vote whether to approve Lee's resignation during a meeting Monday. Some commissioners were saying they did not want to accept Lee's  resignation, saying the police chief did nothing wrong, according to the Miami Herald.
Police did not initially charge 28-year-old George Zimmerman, a neighborhood watch volunteer who claimed he shot the 17-year-old Martin in self-defense.
Florida law gives people broad leeway to use lethal force if they believe their lives are in grave danger. The Feb. 26 shooting sparked protests nationwide, as well as debates about the laws and race. Martin was black; Zimmerman is the son of a white father and Hispanic mother.
Lee had temporarily stepped down as police chief on March 22, saying he wanted to let tensions cool. Capt. Darren Scott, a 23-year veteran of the Sanford Police Department, was appointed Acting Chief and has been managing the department since that time. Scott will continue in this role with the department while the city continues its search for an interim police chief.
"I am confident that Acting Chief Scott will continue to provide the leadership necessary to keep this agency functioning at the highest level and protect the citizens of the City of Sanford," said Sanford City Manager Norton Bonaparte.
George Zimmerman was released around midnight Sunday from the Seminole County jail on $150,000 bail as he awaits his second-degree murder trial for fatally shooting Trayvon Martin.
The neighborhood watch volunteer was wearing a brown jacket and blue jeans and carrying a paper bag.
He walked out following another man and didn't look over at photographers gathered outside. He then followed the man into a white BMW vehicle and drove away.
Moments before, two Seminole County sheriff's vehicles blocked access to the intake building parking lot where Zimmerman was being released. Zimmerman emerged after two public information officers confirmed the credentials of the photographers outside.
No questions were shouted at Zimmerman, and he gave no statement.
His ultimate destination is being kept secret for his safety and it could be outside Florida.
Based on reporting by the Associated Press
Follow us on twitter.com/foxnewslatino
Like us at facebook.com/foxnewslatino