Transcripts of Orlando shooter released: 'I am in Orlando and I did the shootings'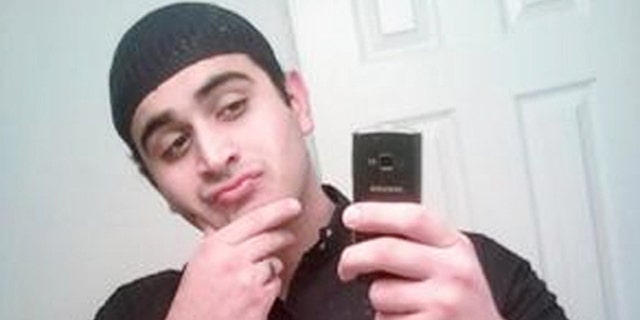 NEWYou can now listen to Fox News articles!
The man accused of opening fire and killing 49 people at an Orlando nightclub identified himself as an Islamic soldier and spoke in Arabic to a 911 dispatcher.
The FBI and the Department of Justice released partial transcripts Monday of three 911 calls that gunman Omar Mateen made during the June 12 slaughter.
"Praise be to God, and prayers as well as peace be upon the prophet of God [in Arabic,]" Mateen said during a 50-second phone call during the massacre. "I let you know, I'm in Orlando and I did the shootings."
Mateen's name and the groups and people to whom he pledged allegiance were omitted from the excerpt. But the FBI has previously stated that he pledged allegiance to Abu Bakr al-Baghdadi, the leader of the Islamic State.
Shortly after the call, Mateen had three conversations with crisis negotiators in which he identified himself as an Islamic soldier and told a negotiator to tell America to stop bombing Syria and Iraq and that is why he was "out here right now," according to the excerpt.
He also claimed to be equipped with bombs in a vehicle outside.
"Just to let you know. You people are gonna get it, and I'm gonna ignite it if they try to do anything stupid," he said. Authorities have said they found no evidence of explosives.
Mateen, who was armed with two guns, killed 49 people at Pulse nightclub and wounded 53 more inside the gay club. After a three-hour standoff with negotiators, he was killed in a shootout with police.
The release of the transcripts is a part of the FBI's ongoing investigation into the massacre. The communications, along with Facebook posts and searches made before and during the shooting, add to the public understanding of the final hours of Mateen's life.
In a news conference on Monday, Ron Hopper of the FBI said Mateen was not directed by a foreign terror group but was radicalized domestically. He said Mateen described his actions to an operator in a "chilling, calm and deliberate manner."
The release came a day after tens of thousands of people held a candlelight vigil in the heart of downtown Orlando for the 49 victims who died in the massacre. The victims also were remembered at church services and at makeshift memorials throughout Orlando.
"As a community, it's important that we gather together to show our support because only together can we move forward," said Gabrielle Claire, a musician and Universal Orlando worker who says she knew three Pulse victims who died. She was holding a "Hugs for Healing" sign at the vigil and numerous strangers came up to hug her.
"We don't have to be afraid of holding each other. We don't have to be afraid of saying to other people, 'I'm here for you,'" she said.
Based on reporting by the Associated Press.