Toyota CEO says arrested American executive had no intention of breaking Japanese law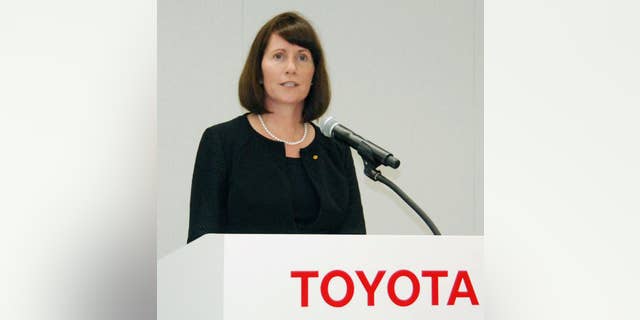 TOKYO – Toyota Motor Corp. President Akio Toyoda says an American executive arrested on suspicion of importing a controlled drug into japan had no intention of breaking the law.
Julie Hamp, Toyota's head of public relations and its first senior woman executive, was arrested Thursday on suspicion of importing the painkiller oxycodone.
At a hastily called news conference Friday, Toyoda bowed briefly and apologized for the troubles set off by the arrest of Hamp, who was tapped as Toyota's head of public relations in April.
He declined to go into details of the allegations, only repeating several times that the company was cooperating fully with the investigation.
The drug was found by customs officials in a package Hamp sent to herself by air mail from the United States.