Toronto schoolgirl hijab attack condemned by Trudeau never happened, police say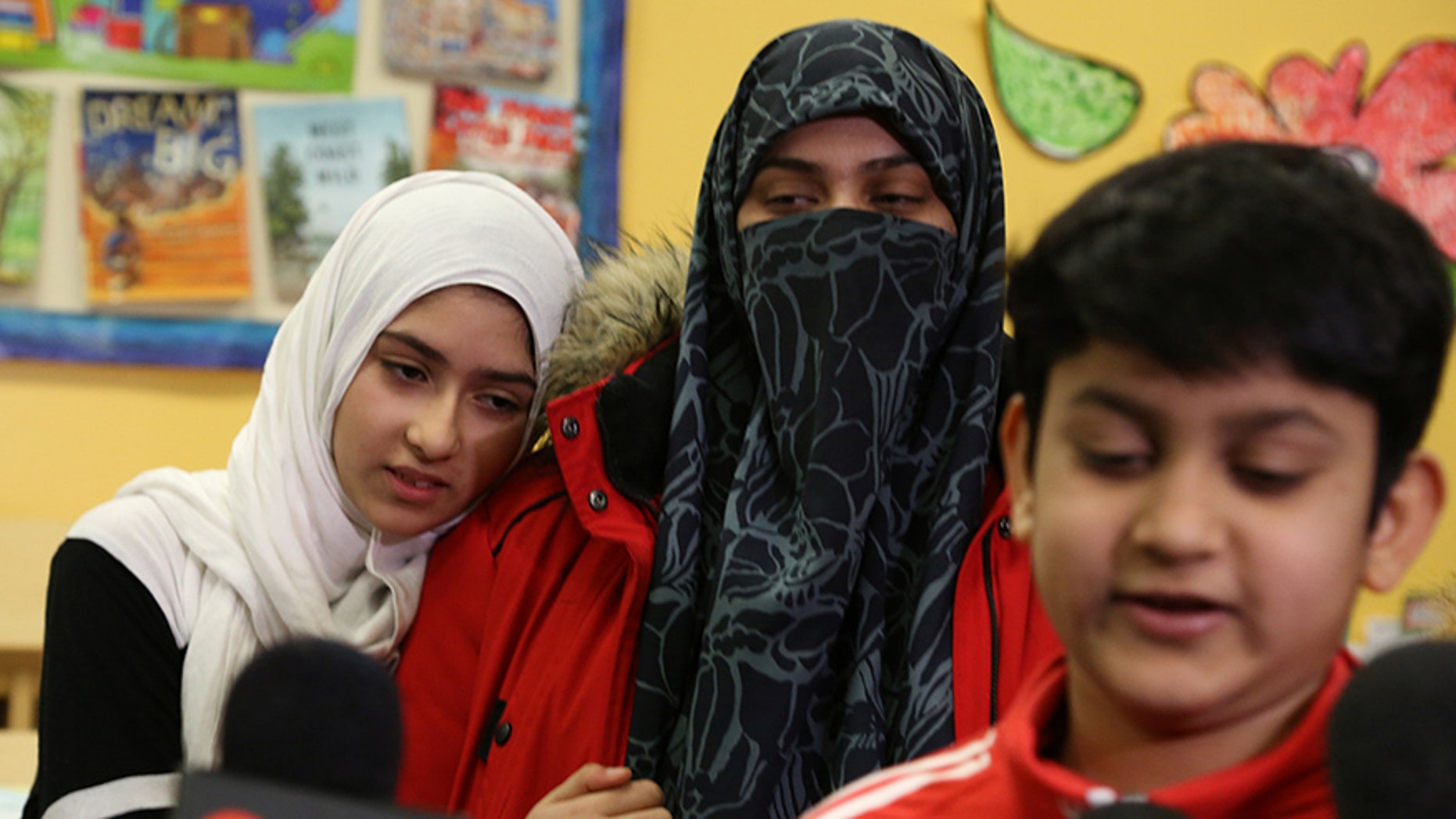 An alleged scissor attack targeting a hijab-wearing Toronto schoolgirl that drew condemnation from Canadian Prime Minister Justin Trudeau never happened, police revealed Monday.
Khawlah Noman, 11, reported to police on Friday that she was heading to the Pauline Johnson Junior Public School when she was approached from behind by a man who pulled off the hood of her jacket and then cut her hijab with a pair of scissors before fleeing.
"After a detailed investigation, police have determined that the events described in the original news release did not happen," Toronto Police said in a statement. "The investigation is concluded."
Authorities had described the imaginary suspect as an Asian male wearing a black hooded sweater, black pants and brown gloves, and asked business owners to review security footage in the area of the alleged incident.
"My heart goes out to Khawlah Noman following this morning's cowardly attack on her in Toronto," Trudeau posted on Twitter on Friday, before police announced the attack was fake. "Canada is an open and welcoming country, and incidents like this cannot be tolerated."
Police told CBC News that Noman won't be charged.
"These allegations were extremely serious and not surprisingly, they received national and international attention," said police spokesman Mark Pugash, who added he hoped the false tale doesn't discourage others from coming forward to report alleged hate crimes.
The school board said it is "very thankful that this assault did not in fact happen," according to CBC.
Noman had told reporters Friday she was "confused, scared" and "terrified."
"I think what you are doing is really wrong, you should not act like this, and especially I'm a kid," she said.
Her mother Saima Samad, fighting back tears, said she had gotten a call from the school and was "very sad."