Top Israeli court considers petition to free Palestinian detainee on hunger strike for 65 days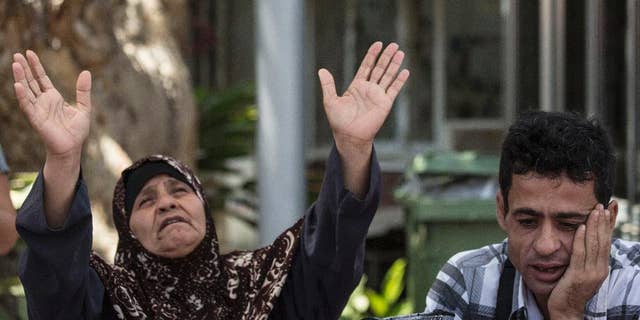 JERUSALEM – Israel's Supreme Court is hearing a petition to immediately release a high-profile Palestinian detainee who has been on a hunger strike for 65 days.
Mohammed Allan's lawyer says the state has proposed a compromise under which Allan would be released in November, if he agrees to end his hunger strike.
Attorney Kamel Natour says the defense team is now asking the court to release Allan immediately because his health has deteriorated and he is unable to respond to the proposal.
Allan is in Israeli custody for alleged affiliation with Islamic Jihad, a Palestinian armed group. He denies the affiliation, and launched his strike to protest his being held without charge or trial.
Israel's public security minister said Wednesday that releasing Allan would encourage more Palestinian detainees to wage hunger strikes.