Too Dangerous: Mormon Church Plucks Dozens Of Missionaries From Venezuela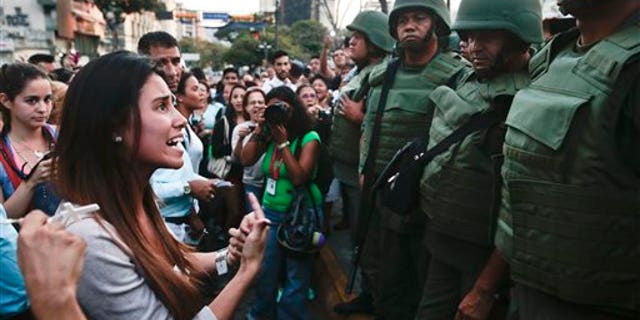 SALT LAKE CITY (AP) – The Mormon church has announced that it will pull 152 U.S. missionaries out of Venezuela because of unrest in the country.
The Church of Jesus Christ of Latter-day Saints issued a statement late Monday saying missionaries who aren't Venezuelan citizens will be moved to other locations in South America.
The Venezuelan missionaries will stay in frequent communication with their supervisors, and the church is making "every effort" to keep them safe, the church said.
Venezuelan government forces and protesters have faced off for the past month in demonstrations that have at times turned deadly. The Mormon church has one temple and nearly 158,000 members in Venezuela, church statistics show.
Earlier this month, the church pulled 22 missionaries from Ukraine due to civil unrest there. The Salt Lake City-based church has several hundred missionaries and some 11,000 members in Ukraine.
The church said missionaries set to serve in Ukraine who are still in U.S. training centers will be assigned elsewhere pending developments.
Worldwide, the church has about 15 million members and 84,600 missionaries, more proselytizers than at any time in its history.
The Mormon church built its first Latin American temple in Sao Paulo, Brazil in 1978.
Since then, more than 35 temples have been built or are under construction in Latin America, with more than five million Mormons in the region.
"Seeing a clean-cut young man that's energetic, wearing a tie, there's a kind of projection of modernity and cleanliness. That's appealing," Dr. Manuel Vasquez, professor of religion at the University of Miami, has said about the appeal of Mormon missionaries in Latin America.
Follow us on twitter.com/foxnewslatino
Like us at facebook.com/foxnewslatino