Thousands more Rohingya Muslims cross border into Bangladesh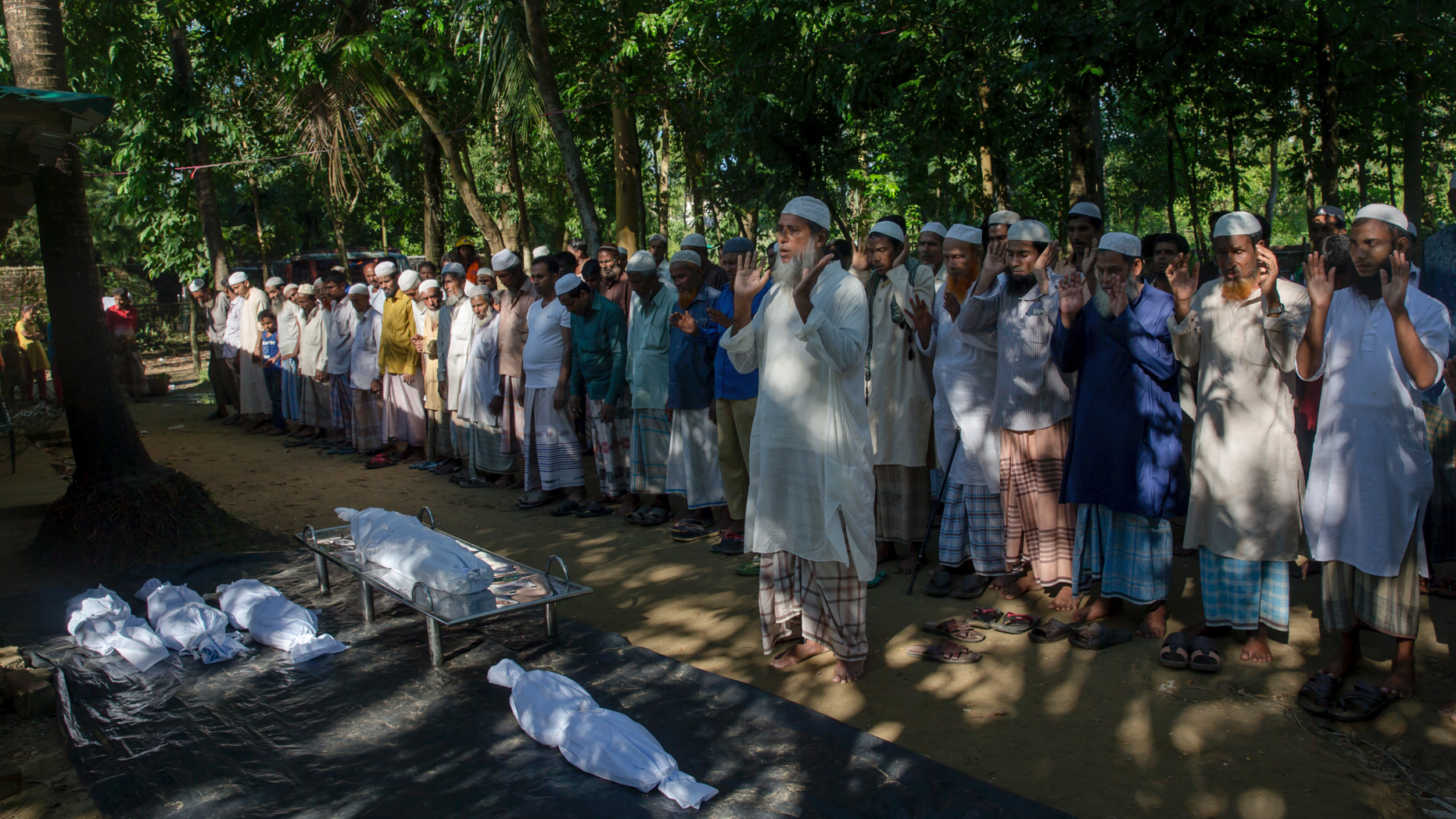 COX'S BAZAR, Bangladesh – Thousands more Rohingya Muslims have fled Myanmar and crossed into Bangladesh where more than half a million others are already living in squalid and overcrowded camps to escape large-scale violence.
Witnesses say that a new wave of refugees started crossing the border over the weekend. An Associated Press photographer saw thousands of newcomers stretching for several kilometers near one border crossing Tuesday. Several said that they were stopped by Bangladeshi border guards and spent the night in muddy rice fields.
Local government administrator Mohammad Mikaruzzman said Tuesday that he heard that some 20,000 people have arrived since Sunday crossing the border on foot or by boat at several points. According to the U.N. some 537,000 Rohingya refugees have arrived in Bangladesh since violence erupted their Aug. 25.