The wonderful reason a mom unknowingly packed two lunches for her son for months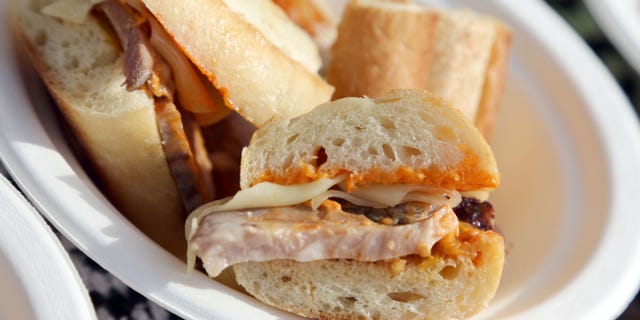 NEWYou can now listen to Fox News articles!
For months, Josette Duran's son, Dylan, asked that she prepare two lunches for him. A growing boy, she didn't think much about it and sent him off to school with double the food.
When Duran finally got around to asking him about the lunch, he explained to her that there was a boy at school who only had a fruit cup at lunchtime. He didn't think the boy had money to buy anything more, so he'd been giving the second one to his friend.
Duran shared her praise for her son on Facebook Live and why his compassion was particularly meaningful to her. She and her son had been homeless a few years ago. They'd been living in her car and she'd been washing him in bathrooms. And, she said in the video, they food was scarce.
Somehow the mother of the little boy Dylan had been bringing lunches to found out about Duran, and asked to repay her for the kindness. Duran refused the woman's offer.
Duran learned that the single-mother had recently lost her job.
According to KCCI, in Des Moines, the girls' volleyball team that Duran coaches raised more than $400 to pay her back for the many lunches.
Duran refused that money too, and instead donated the cash to her son's school's cafeteria – paying off the little boy's past account.
"So now, nobody in that school owes any money, and now everyone can eat," Duran told KCCI.
Like us on Facebook
Follow us on Twitter & Instagram