Latino Students on Supposed 'Gang List' Settle Racial Profiling Case in LA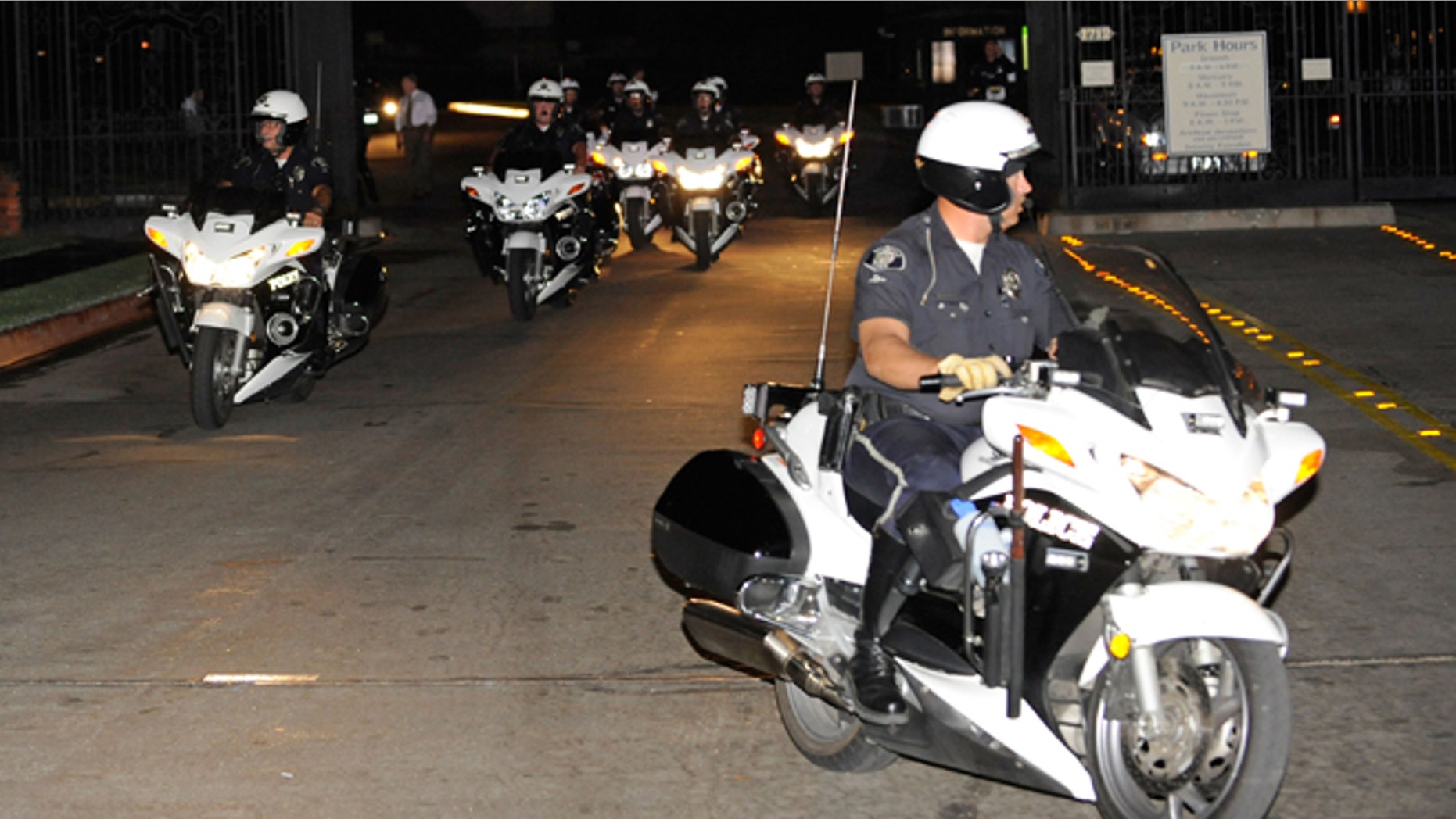 Latino students who said they were profiled as gang members, rounded up and searched without consent have reached a settlement in a racial profiling lawsuit against a suburban Los Angeles County school district and police department.
The American Civil Liberties Union of Southern California announced the settlement Wednesday. Under terms of the settlement negotiated by the ACLU, the Glendale Police Department agreed to train officers on dealing with students at schools and revised its policies on racial profiling. The Glendale Unified School District agreed to notify parents if students are interrogated on campus.
"I'm happy that what happened to us won't happen to anyone else," said plaintiff Ashley Flores, who was 16 at the time of the September 2010 incident at Hoover High School. "I've never been in trouble, and it was confusing, terrifying and humiliating."
The lawsuit stemmed from an incident where Glendale and Los Angeles police officers, county probation officers and school administrators approached Latino students at the start of lunch period and directed them to two classrooms.
Students said they were made to pose for photos and provide personal information, which they were told would be kept on file so officers could assess whether the students were "on the right path" and be used to identify them if they got into trouble, the lawsuit said.
The teenagers said they also were interrogated about their personal activities and told they were on a "gang list." Some said belongings were searched without consent.
When students asked why they were being detained, they were told to "sit down and shut up," according to the lawsuit, which was filed on behalf of eight of the 56 affected students. School administrators and police told students they could not leave until they had answered questions, and officers said they would come to their homes at 6 a.m. if they did not assent, students said.
According to the lawsuit, students were told they could not sit at certain lunch tables or associate with Latino classmates who also had been targeted. Officials had no evidence that students had broken laws or school rules, the suit said.
Glendale police Sgt. Thomas Lorenz said the incident was an effort to educate youths about the dangers of gangs and did not involve racial profiling. "Unfortunately, it was perceived as more than that," he said.
However, the department decided that settling the lawsuit was the best way to proceed, he said. Officers were reminded that they must respect the rights of minors while ensuring their safety, Lorenz said.
"We're not admitting any wrongdoing. We have never racially profiled," he said.
A call to the school district was not immediately returned.
The settlement stipulates that an independent evaluator will determine whether all personal information collected during the incident has been destroyed. It also says the district superintendent must approve any future joint school-police operations.
ACLU staff attorney David Sapp said he hoped the settlement would serve as a model for other school and police agencies.
"The end result is that this will never happen again," Sapp said. "This just serves as a reminder of how critical it is to properly define the role of police on campus."
The lawsuit also named the county and city of Los Angeles as defendants. Those parties have not settled, Sapp said.
Based on a story by The Associated Press.
Follow us on twitter.com/foxnewslatino
Like us at facebook.com/foxnewslatino